What is a Permanent Labor Certification &
How Do You Obtain It?
If you're an employer who wants to hire a foreign worker, you are required to obtain a Permanent Labor Certification before you can bring them to the United States under your employ. Here, we'll discuss exactly what this certification is, and how you can obtain it.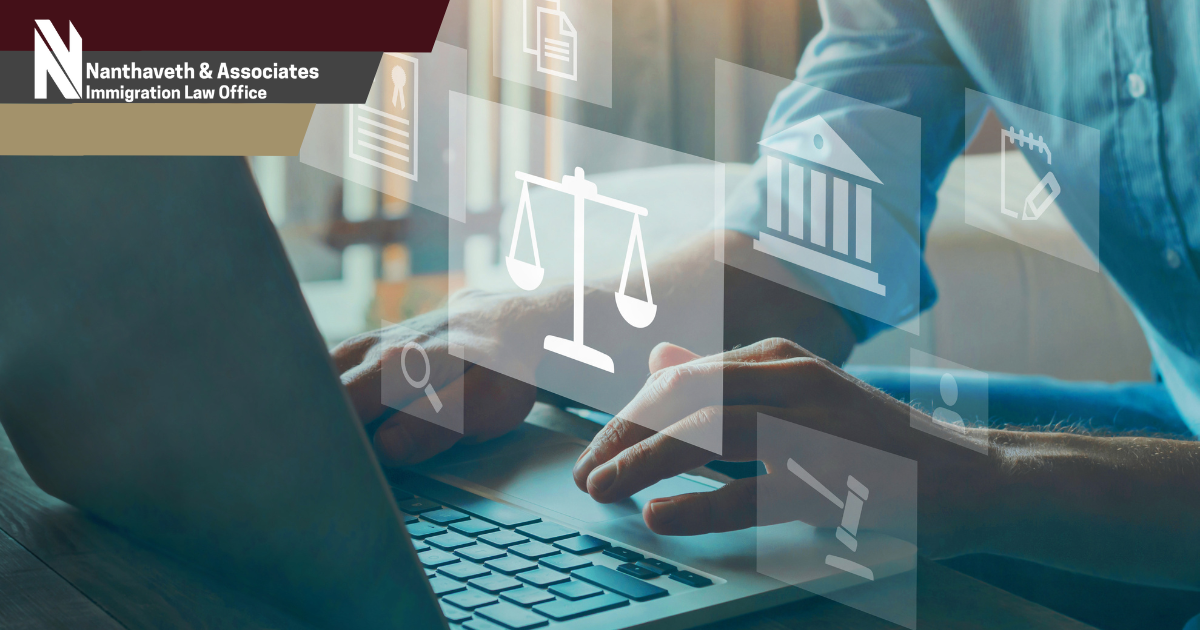 If you're an employer who wants to hire a foreign worker, you are required to obtain a Permanent Labor Certification before you can bring them to the United States under your employ. Here, we'll discuss exactly what this certification is, and how you can obtain it.
What is Permanent Labor Certification?
Permanent Labor Certification, or PERM Labor Certification, is a program run by the Employment and Training Administration of the U.S Department of Labor (DOL). The primary purpose of a PERM labor certification is to verify that job availability, working conditions, and wages for American workers aren't negatively impacted by positions offered to non-U.S. citizens.
Employment-Based Visas That Require PERM Labor Certification
Before you pursue a PERM labor certification for your potential hire, you'll need to know which employment-based immigrant visas actually require a certification—because not all do.
Visas that do require a certification include:
EB-2—for people who have advanced degrees (or an equivalent), or exceptional ability in business, sciences, and the arts.
EB-3—for skilled workers whose jobs require at least two years of training or experience; professionals whose jobs require at least a U.S. bachelor's degree (or a foreign equivalent); and other workers who perform unskilled labor that requires less than two years of training or experience (and is non-seasonal).
Employment-based visas that don't require a PERM labor certification include the:
EB-1—for individuals with extraordinary ability in the arts, sciences, business, education or athletics (who have achieved notoriety nationally or internationally); outstanding professors and researchers who have achieved international recognition and have at least three years of experience in teaching or research; and certain multinational managers or executives.
EB-4—for individuals including religious workers, broadcasters, members of the U.S. armed forces, and some U.S. government employees.
EB-5—for immigrant investors who make a certain investment in a U.S.-based commercial enterprise, and plan to maintain or create at least 10 permanent full-time jobs for U.S. workers who qualify.
How Do You Obtain a PERM Labor Certification?
To submit an application for a PERM labor certification, you'll need to file ETA Form 9089, Application for Permanent Employment Certification, with the Department of Labor. This form includes specifics regarding the job offered and the foreign worker.
Your application needs to be validated with the signatures of the foreign worker, you (the employer and petitioner), and the person preparing the application, before sending it to the Department of Labor's processing center.
If your application is approved, it's important to understand that having an approved PERM labor certification doesn't mean that the DOL verified that the foreign worker is qualified for the position. Rather, it means that you, the employer, made an honest and thorough effort to test the work force to find a qualified and able U.S. worker to fill the position, and you were unable to find a viable candidate.
USCIS will determine whether or not a foreign worker met the minimum education and experience requirements of the PERM labor certification at the time that you filed for certification. Your visa petition won't be approved if the foreign worker wasn't qualified for the visa preference category by the filing date of the PERM labor certification, which is when your application for PERM labor certification is received by the DOL—also referred to as your priority date.
What is a National Interest Waiver?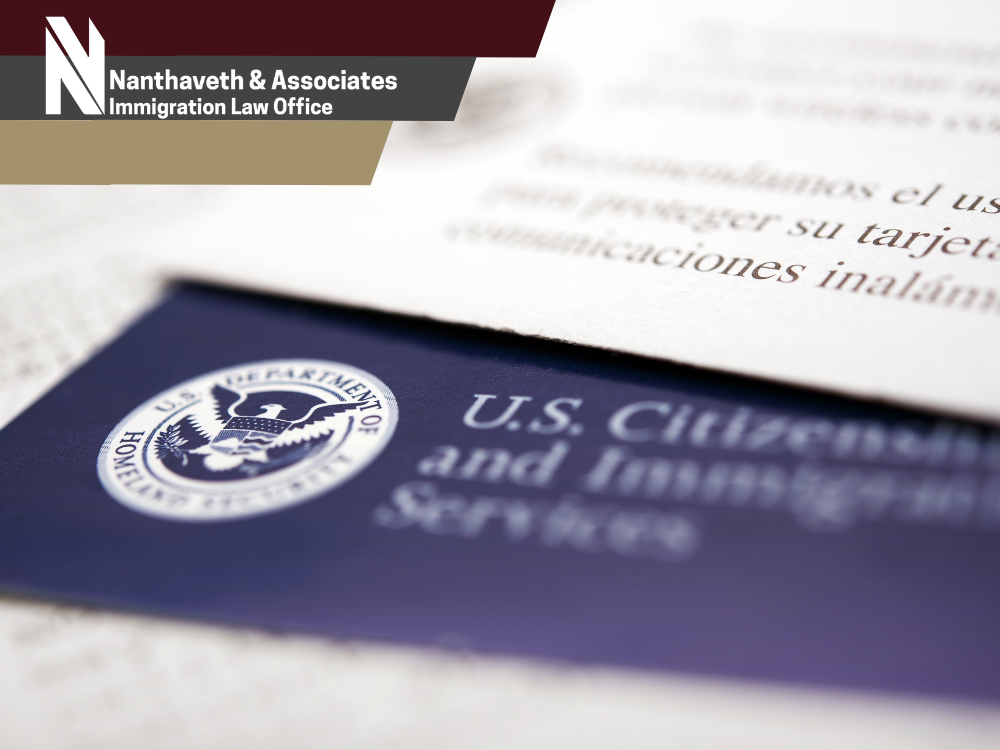 A National Interest Waiver forgoes the PERM labor certification process required for certain employment-based immigration visas on the basis that the nature of some types of employment is of national importance and interest to the United States.
A waiver may be available to certain EB-2 visa applicants, which are ones who have advanced degrees or exceptional ability in the arts, sciences or in business. These applicants must prove their case for a waiver, and if they're successful they may self-petition for an immigrant visa (and a green card) without needing a PERM labor certification or a job offer.
How Long is an Individual PERM Labor Certification Valid?
An individual permanent labor certification is valid for 180 days. This means that once you receive an approved certification from the DOL, you must submit a visa petition to USCIS for a foreign worker within 180 calendar days. If you submit an initial petition with an expired certification, or a petition without a labor certification—but it requires one, USCIS will deny your petition. You cannot appeal a USCIS denial of a petition that was initially submitted with an expired PERM labor certification.
When you file a petition with USCIS electronically the agency considers it to be immediately received once it's transmitted, so you won't have to worry about a USCIS mailroom being closed on weekends or on federal holidays.
Are There Instances When USCIS Will Accept an Expired PERM Labor Certification?
USCIS will allow you to file an amended petition with a copy of a PERM labor certification that's expired—as long as your initial PERM labor certification was submitted with a petition while the certification was still valid.
Instances when you may need to submit these types of filings include when:
You want to file a new petition after your original one was denied by USCIS, but the PERM labor certification wasn't canceled because of misrepresentation or fraud regarding your Labor Certification Application (LCA).
You file a modified petition requesting an immigrant visa that's different from the one you previously requested.
Either USCIS or the U.S. State Department notifies you that your previous petition was lost
Can Your PERM Labor Certification Be Revoked?
The Department of Labor may revoke approval of your PERM Labor Certification if it later determines that the certification wasn't warranted. In this case, DOL will issue you a document called a Notice of Intent to Revoke (NOIR). The notice will explain in detail why the department intends to revoke the certification.
You may submit a rebuttal, but you must do so within 30 days of receiving the notice. If you miss the window to rebut, the decision of the NOIR will stand. That's why it's important to work with an immigration attorney. They'll be able to handle this problem for you.
If you rebut and the DOL still believes your certification should be revoked, you may appeal within 30 days of their decision.
Do You Need to Talk to an Immigration Attorney About Obtaining a PERM Labor Certification?
If you're interested in obtaining a PERM labor certification in order to hire a foreign worker to come and work in the United States, we can help. Call our office today to schedule a free consultation. You'll talk to an experienced Austin immigration attorney who can provide the legal guidance you need.

11211 Taylor Draper Lane Suite 107
Austin, TX 78759
Tel: (512) 371-9000
Hours: 8:00 AM - 6:00 PM
Payment: all major credit cards, cash, check, money orders, cashiers check