How to Renew Your Green Card: The Complete Guide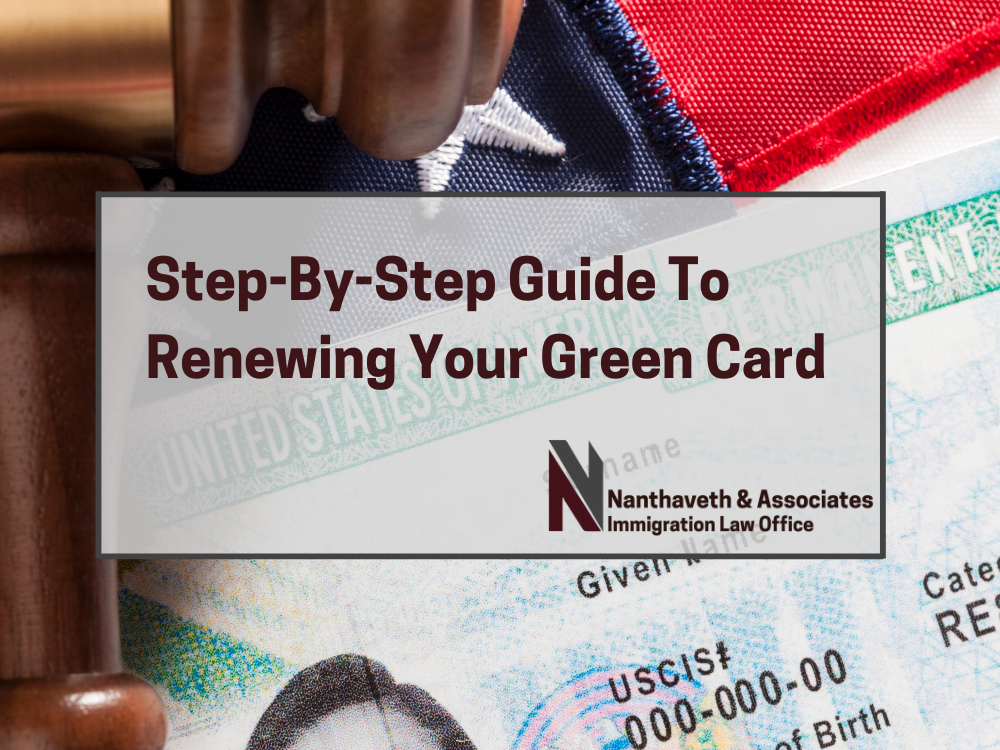 As a lawful permanent resident of the United States, you have a green card – an identification card that proves it's legal for you to live and work anywhere in the country. Your green card is supposed to last for 10 years, and before that decade is up, it's your responsibility to renew your green card. So where do you start? This guide explains.
How to Renew Your Green Card
First things first: You're not going to lose your lawful permanent resident status if you fail to renew your green card. However, an expired green card isn't any use to you – you can't use it to prove that you're in the U.S. lawfully. You can't use an expired green card for any official purposes (including employment), either, so it's in your best interest to keep your card current.
Typically, you should begin the renewal process around 6 months before your green card expires. If you're going to be out of the country during this timeframe, you should start the renewal process sooner. Your Austin immigration attorney can help you renew your green card, as well – that way, you're free to focus on other things. To renew your green card, your attorney will fill out and file Form I-90, Application to Replace Permanent Resident Card.
Can You Renew Your Green Card When You're Outside the United States?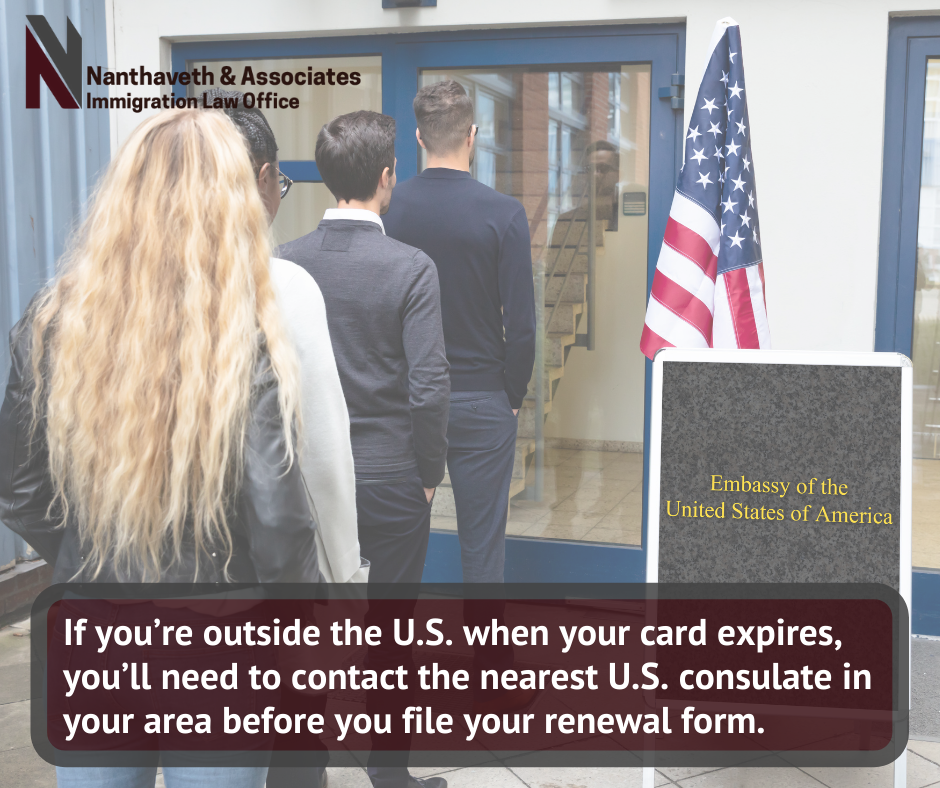 You can renew your green card if you're outside the United States, although it may be better to file for renewal early. Naturally, you can't do that if your travel was unexpected – but if at all possible, you should renew your green card while you're at home. If you're outside the U.S. when your card expires, you'll need to contact the nearest U.S. consulate in your area before you file your renewal form.
Can You Renew a Conditional Green Card?
If your green card has conditions attached to it – as is typically the case with marriage-based green cards – you can't simply renew your card. You must petition the U.S. government to remove your conditions. If the government grants your petition, you'll be issued a brand-new 10-year green card, which you won't have to renew for another 9 years and 6 months.
Can the U.S. Government Deny a Green Card Renewal?
The U.S. government can deny your petition to renew your green card. However, that doesn't necessarily mean you're deportable – or that you're in danger of losing your lawful permanent resident status. In some cases, a denial is simply due to an administrative error. However, there are cases in which the government will deny a person a renewal because that person is in danger of losing his or her permanent residency. You can lose your permanent residency by:
Committing a certain type of crime or a series of crimes
Voting or attempting to vote as a U.S. citizen
Failing to complete a timely change of address form for U.S. Citizenship and Immigration Services when you move to a new home
Failing to establish a permanent residence in the U.S.
Abandoning your permanent residence in the U.S.
Committing fraud during the application process (either for the original visa that brought you to the United States or for your green card)
Are There Versions of the Green Card That Are No Longer Valid?
Previous versions of alien registration cards, such as USCIS Form AR-3, Form AR-103 and Form I-151, are no longer valid. You must replace them with a current green card.
Can You Renew Your Green Card Yourself?
It is possible to renew your green card yourself. To do so, you'll have to follow these steps:
Create or sign into your USCIS online account.
Fill out Form I-90.
Upload your required evidence, which includes a copy of your current green card (even if it's currently expired).
Digitally sign your application.
Pay the fees, if required.
Submit your application and wait for your new green card to arrive.
You can also apply by mail, which requires you to submit a photocopy of your current or expired green card, as well as pay your fees.
You don't have to do this yourself, though – your immigration attorney can do it for you. Your attorney can also keep track of the status of your request, as well.
Related: How to get a U.S. green card
What if You Need Your New Green Card Immediately?
If you need your new green card immediately, you'll have to show the government that you have an urgent need – such as the fact that you're applying for a new job that requires it. In that case, U.S. Citizenship and Immigration Services may provide you with an Alien Documentation, Identification and Telecommunication stamp (commonly called an ADIT stamp) to prove your status as a green card holder.
Related: Can you get a green card with a criminal conviction?
Do You Need to Speak With an Attorney About Renewing Your Green Card?
If your green card is going to expire in the next 6 months, or if it has already expired, you may want to speak with an immigration attorney about renewing your card. Remember, you won't lose your lawful permanent resident status, but there are many things you need your green card for – and if it's expired, you cannot use it in any official capacity.
Call our office to schedule your free consultation today. We'll be happy to answer your questions about renewing your green card, what to do if your renewal application is denied, or what to do if you don't yet have a green card but need one.
Schedule a FREE Consultation Or Call (512) 371-9000
---
About Nanthaveth & Associates:
Nanthaveth & Associates, PLLC is a trusted immigration law firm located in Austin, Texas. Immigration law experts at Nanthaveth and Associates are prepared to provide legal counsel for businesses, families and individuals in the areas of green cards, deportation, adjustment of status, work visas and investor visa applications, family-sponsored immigration, employer compliance, self-petitions, permanent residence, naturalization, waivers, appeals, foreign adoptions, mediation and more.
For Austin, TX immigration help call Nanthaveth & Associates at 512.371.9000.