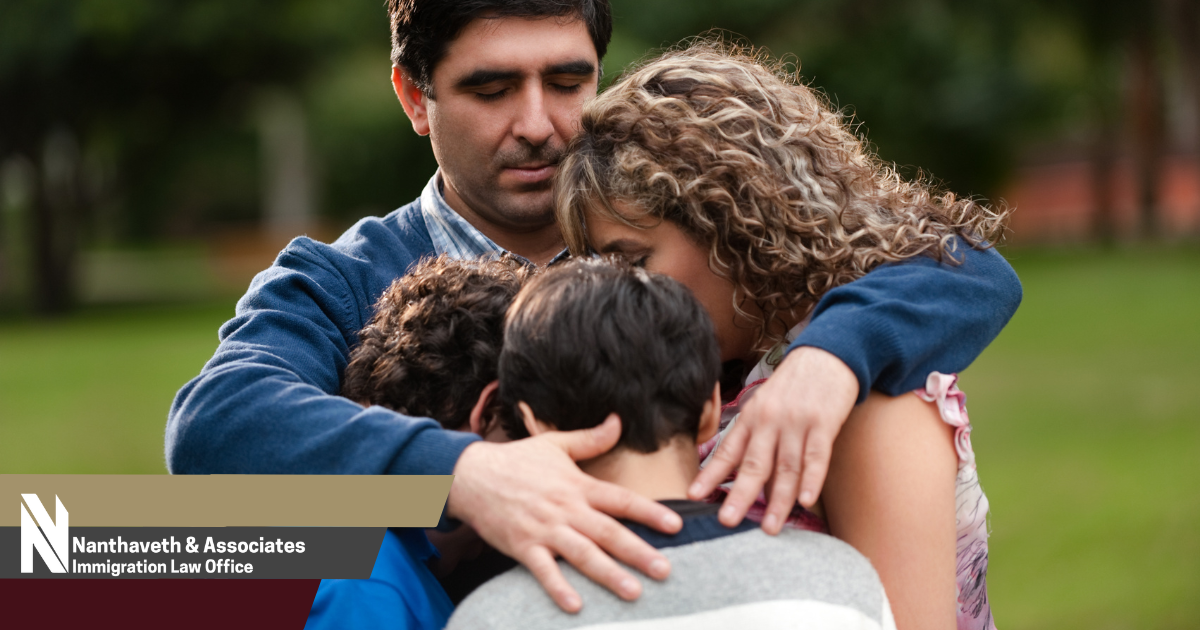 Individuals in the United States who do not want to return to their home country because they have been persecuted, or fear persecution, because of their race, nationality, religious or political beliefs, or belonging to a certain social group, may qualify for asylum and be permitted to remain in the U.S. for an indefinite period of time.
What is Affirmative Asylum?
Affirmative asylum applies to individuals who are already in the United States and request the protection of the U.S. so that they don't have to return to their country of origin. Such individuals haven't been placed in removal proceedings.
Who is Eligible to Apply for Affirmative Asylum?
To be eligible to apply for affirmative asylum, you must:
Be physically present in the U.S.
Express your unwillingness to return to your home country because you were persecuted or tortured due to your race, nationality, religious or political beliefs, or belonging to a certain social group
Have a justified fear of persecution or torture if you were to return to your country of origin
It's important to note that you may be ineligible to apply for asylee status if you don't file an application for asylum within the required deadline, which is within one year of your last entry into the U.S. Also, you may be ineligible if you had a prior application for asylum that was rejected by an immigration judge, or by the Board of Immigration Appeals.
What Qualifies as Persecution?
Persecution involves severe mistreatment and violence that is targeted. Violence can be physical, emotional, or psychological. Simply being harassed does not qualify as persecution. Acts that constitute persecution include:
Physical assault, like beating; sexual assault and abuse, genital mutilation, and forced sterilization, abortion, and labor
Torture, in the way of physical or mental harm
Imprisonment without due process, or for discriminatory or political reasons; or unlawful detention or imprisonment for a long, drawn out period of time
Genocide, and other violations of human rights
The intentional restriction of food, employment, housing, or education
Threats of serious harm, or harm that causes mental or emotional distress
Forced participation in activities that are against one's cultural customs and convictions
How Do You Apply for Asylum?
The steps to apply for asylum include:
Filing Form I-589, Application for Asylum and for Withholding of Removal, within one year of your arrival in the U.S.
Providing biometrics data (your photograph, signature, and fingerprints) at an Application Support Center (ASC)
Attending an asylum interview
Waiting for a decision
If USCIS deems that your claim for asylum is justified, you'll be granted status as an asylee.
Who is Barred From Asylum?
You may be barred from being granted asylum if you:
Took part in the persecution of another individual because of their race, nationality, religious or political beliefs, or because they belong to a certain social group.
Committed a serious crime that makes you a danger to the U.S.
Had been relocated in another country before you arrived in the U.S.
You may also be barred from getting asylum if you're inadmissible for:
Participating in terrorist activity, or being likely to engage in terrorist activity
Having incited terrorist activity, or convinced others to support terrorists
Belonging to a terrorist organization
Having received training of a military nature from a terrorist organization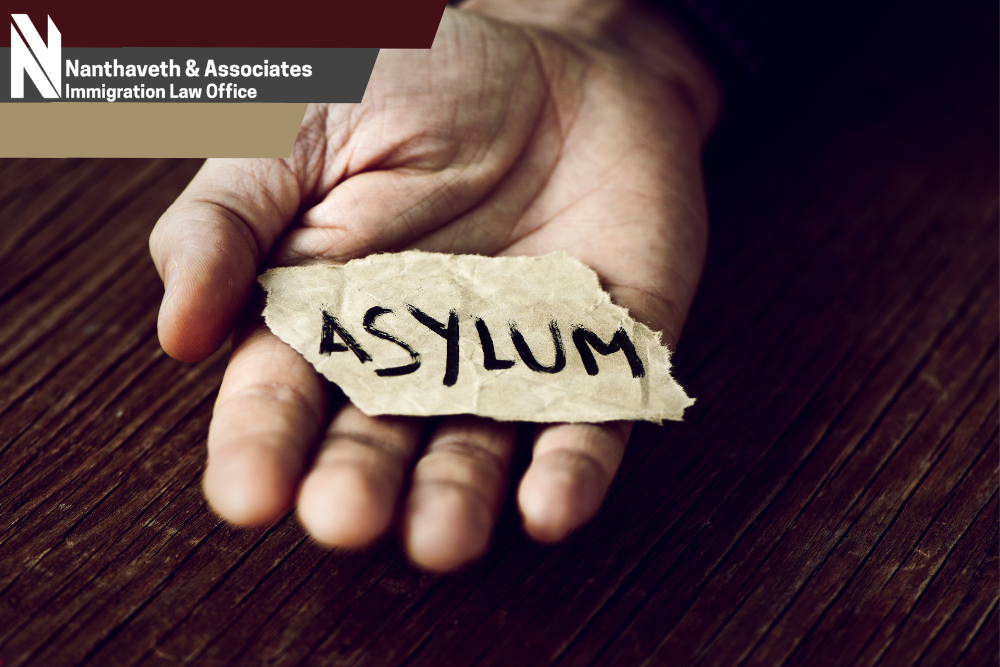 Can Members of Your Family Seek Asylum With You?
When it comes to including members of your family on your petition for asylum, if you list your spouse and kids—children who are under age 21 and are unmarried—and all are located in the U.S., USCIS will grant them asylum if they grant it to you, and all of you will be able to remain in the United States.
Be aware that if any members of your family are barred from obtaining asylee status, they may be denied by USCIS.
Family members who are located outside of the U.S. may be able to receive derivative asylum if you petition for them, which you can do through Form I-730, Refugee/Asylee Relative Petition.
Children must be under age 21 and unmarried.
Will You Be Able to Work After Being Granted Asylum?
After you are granted asylum, you will be considered an asylee and receive an I-94, Arrival and Departure record stating that you're allowed to stay in the U.S. for an indefinite period of time. You are immediately permitted to work. As proof of your permission to work, you can get a photo ID document from USCIS by applying for an Employment Authorization Document (EAD)—but you do not need this in order to be able to work.
What Benefits Are Available to You as an Asylee?
As an asylee you're eligible to apply for benefits that include help with job training and your job search, assistance with cash and your medical needs, an unrestricted Social Security card, and a Refugee Travel Document. It's in your best interest to work with a skilled immigration attorney who can help you complete and submit the proper documentation so that you may receive all of the benefits available to you as an asylee.
Can Your Asylum Status Be Terminated?
Your status as an asylee may be terminated if:
Your fear of being persecuted is no longer justified due to a change in the circumstances within your home country
You've received protection from another country
You've committed crimes that disqualify you
Do You Need to Talk to an Austin Immigration Attorney About Petitioning for Asylum?
If you're trying to petition for asylum in the United States for yourself, or for you and your family, we may be able to help you. Call our office today to schedule a free consultation with our Family Immigration Attorneys. You'll talk to an experienced Austin immigration attorney who can give you case-specific legal advice.

11211 Taylor Draper Lane Suite 107
Austin, TX 78759
Tel: (512) 371-9000
Hours: 8:00 AM - 6:00 PM
Payment: all major credit cards, cash, check, money orders, cashiers check