Conroe, TX Immigration Attorney
Immigrating to the U.S., whether it's because you have family here or you're taking a better job, can be a lengthy – and sometimes confusing – process. For many people, the best solution is to work with a Conroe immigration attorney throughout the process. Your attorney can help you by answering your questions, telling you what kind of supporting documentation you need, and walking you through the entire process from start to finish.
Nanthaveth & Associates can help you with family immigration, green cards, citizenship, business immigration, immigration appeals and deportation defense.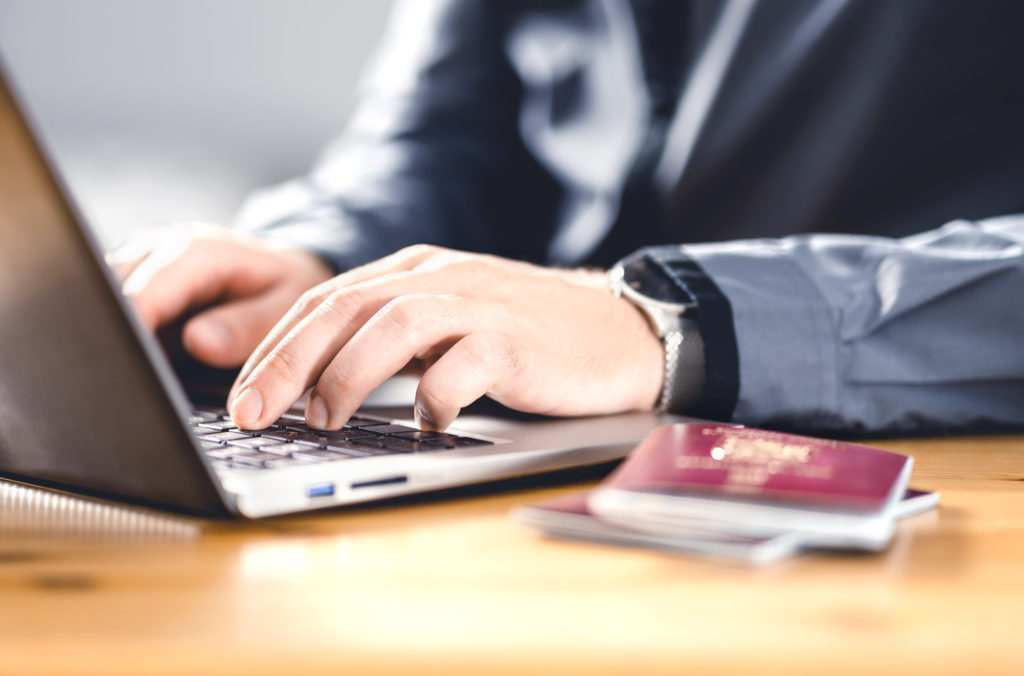 Working With An Immigration Attorney in Conroe, TX
Immigration is complex, and anyone who has applied or petitioned the U.S. government for anything can tell you that it can be confusing, as well. Immigration laws in the United States can change quickly, so working with a lawyer may be the best way to ensure that you're doing the right things for your case.
Family Immigration With Help From a Conroe Immigration Lawyer
Family immigration laws frequently change, and U.S. Citizenship and Immigration Services, or USCIS, often implements new rules. Generally speaking, however, if you're a U.S. citizen or lawful permanent resident, you can bring certain family members to the United States. Family immigration is generally available to spouses, kids, parents and some siblings of citizens and lawful permanent residents. Both the petitioner (the citizen or permanent resident living in the U.S.) and the beneficiary must meet all the immigration criteria in order to qualify.
Under U.S. immigration law, there are several family-based immigration categories that you and your family may fall into. Spouses and children are typically given first priority, and other relatives are lower on the priority list. Some people must wait longer for U.S. residency than others do; that's because some people have to wait for a spot to open up for them. Spouses and children of U.S. citizens and lawful permanent residents don't have to wait for a spot, though – they are in the first preference immigration category.
Do You Need an Immigration Attorney to Get a Green Card?
Many people who come to the United States on a visa are able to get green cards, which make them lawful permanent residents. Not all visa types support applying for a green card, but if that's your main goal, you should talk to a Conroe immigration attorney to find out which visa is right for you. If you are already in the U.S. on a visa, you may be eligible to apply for a green card; again, you can talk to an attorney to find out what's right for you.
Applying for a green card can be difficult, which is why many people choose to work with an attorney. Adjusting your status requires you to meet all the eligibility requirements, including not being at risk of becoming a public charge and having a pretty clean criminal record. The green card categories that people can fall into include those based on:
Family relationships
Employment
Being a refugee or asylee
Falling into a "special immigrant" category
Being the victim of human trafficking, domestic abuse or another type of crime
Your lawyer will be able to determine what category you belong in – and he or she can fill out and file your petition for you, as well.
Citizenship and Naturalization Through an Immigration Attorney in Conroe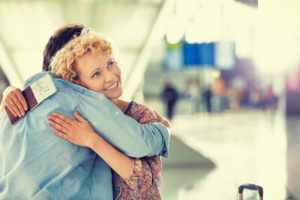 Becoming a naturalized citizen requires you to be a lawful permanent resident first, and you must hold that status for a specific period of time. After you've met the time requirements (as well as other requirements), you can apply for U.S. citizenship through naturalization. The citizenship process is generally the same for everyone, and it typically looks like this:
Apply for and receive a visa to come to the U.S., and the visa you have signals your intent to gain citizenship in the U.S. (You can't come to the U.S. on a tourist visa, for example, and then apply for lawful permanent residency.)
Apply for lawful permanent residency.
Remain an LPR for a certain period of time before applying for naturalization.
File the appropriate paperwork to become a naturalized citizen.
Attend an immigration interview.
Take a citizenship test.
Swear an oath of allegiance to the United States
It can take several years to become a naturalized U.S. citizen, so many people choose to work with an immigration attorney before kicking off the process.
Business Immigration: How a Conroe Immigration Lawyer Can Help
If you operate or work for a company that wants to bring in foreign talent, you most likely need help from an immigration attorney. That's because there are several rules – which are also subject to change – and restrictions that companies must watch out for. Employers have to meet strict requirements that comply with the U.S. Department of Labor's Foreign Labor Certification Program, as well, including providing proof that:
The company needs to hire an alien worker instead of a U.S. citizen or lawful permanent resident to fill a specific job position
The position meets the Department of Labor's criteria
The company can afford to pay the worker at least the prevailing wage for that specific job
Business immigration is possibly the most complicated type of immigration, so many people choose to hire an attorney to help. There's quite a bit of red tape to navigate and working with a lawyer can give you the peace of mind you need while keeping your company in compliance.
Immigration Appeals in Conroe
Immigration officials don't always make decisions you agree with – and in some cases, you can appeal. For many people facing an adverse immigration decision, working with an attorney to appeal the decision is a great idea. That's true for the denial of an application or petition, as well as for people who are ordered to leave the country after removal proceedings. An attorney can help you understand your options and make the right decision for your family and your future.
Deportation Defense by a Conroe Immigration Attorney
Being ordered to leave the United States is scary – but it's the reality for many people who live here on visas and with green cards. It all begins with a notice of removal proceedings. If you receive this notice, you may want to work with a Conroe immigration attorney who can help defend your case. You are absolutely entitled to legal representation during removal proceedings, but unlike criminal court judges, immigration judges aren't required to appoint an attorney for you if you cannot afford one. That means that if you want legal representation, you're on your own – you have to hire an attorney yourself.
Do You Need Help From an Immigration Attorney in Conroe?
If you're interested in immigrating to the United States, we may be able to help you. Our attorneys are happy to talk about your situation, whether you're interested in family based immigration, business immigration, appeals or deportation defense, so call us today for your consultation.
Frequently Asked Questions

11211 Taylor Draper Lane Suite 107
Austin, TX 78759
Tel: (512) 371-9000
Hours: 8:00 AM - 6:00 PM
Payment: all major credit cards, cash, check, money orders, cashiers check