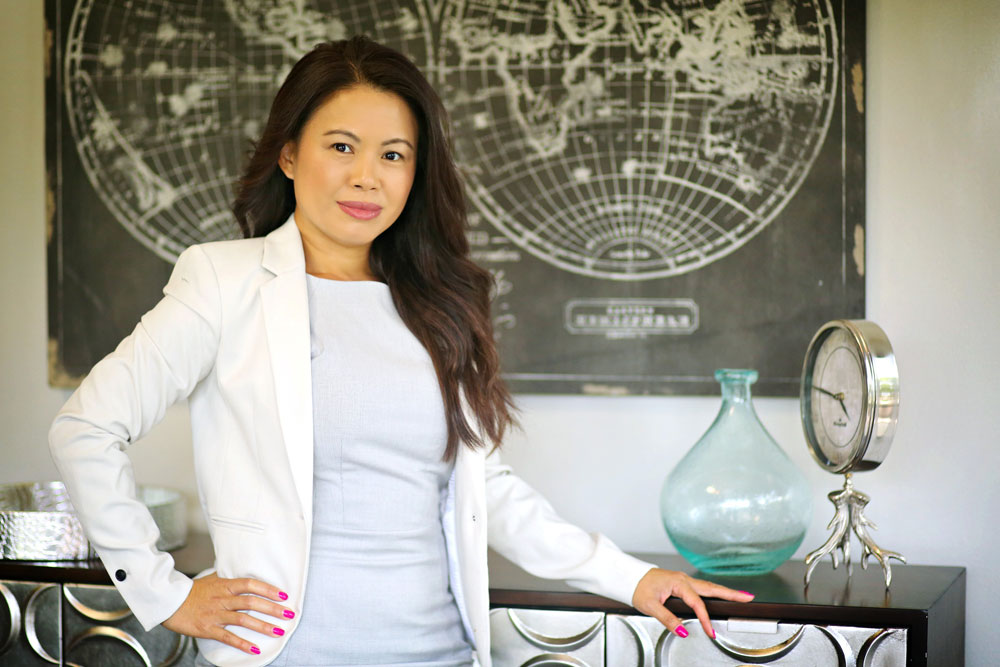 Whether you have come to the United States to unite with family, flee persecution, compete in a sport or further your career, Immigration Attorney Vi Nanthaveth can help you achieve your goals. As a young child, Ms. Nanthaveth first entered the United States as a refugee from Laos. She has personally experienced the complications of the immigration process. Like other immigrants, she and her family came to the U.S. to seek a better life and better opportunities.
Ms. Nanthaveth graduated from Louisiana State University in 1999 with a BA in Mass Communications. She then received her Master's degree in Photojournalism in 2000 from Southern University. After working as a news anchor and reporter for a WB affiliate, the Louisiana Secretary of State, Fox McKeithen, hired Ms. Nanthaveth as a Public Relations Specialist. In 2003, Ms. Nanthaveth returned to Southern University where she received her J.D. degree. Prior to forming Nanthaveth & Associates, PLLC, Ms. Nanthaveth was an associate attorney at two other law firms in Austin, Texas and she was a managing partner at Bus & Nanthaveth, PLLC.
Ms. Nanthaveth has built her practice on the foundations of:
Advanced expertise in the field of immigration
Compassion for her clients
Thorough preparation
Creative strategies for challenging issues
Willingness to help people with difficult and challenging cases
An ethical and responsible practice
Ms. Nanthaveth is an experienced attorney, who practices exclusively in the area of Immigration and Naturalization law, with a special emphasis on Marriage/Family-Based Green Cards, Waivers, Removal Proceedings, Consular Processing, Fiance Visas, Work Visas, Employment-Based Green Cards, and U.S. Citizenship. In order to minimize any potential stress, and to prevent unforeseen legal problems, all options, issues and procedures will be discussed up front at your initial consultation with Ms. Nanthaveth. Her law office achieves a very high success rate on behalf of clients, and all aspects of each case are handled directly by Ms. Nanthaveth.
Ms. Nanthaveth has a proven track record of developing creative and effective solutions to complex immigration situations, even when other attorneys have told clients there were no options. Her personalized service, careful, comprehensive analysis, and attention to detail are what set her apart from other law firms and solo practitioners. For this reason, Immigration Attorney Vi Nanthaveth has clients across the United States and internationally. She is also fluent in both Lao and Thai languages.


11211 Taylor Draper Lane Suite 107
Austin, TX 78759
Tel: (512) 371-9000
Hours: 8:00 AM - 6:00 PM
Payment: all major credit cards, cash, check, money orders, cashiers check