Business owners, investors, international workers, corporations and students all trust Nanthaveth and Associates with their immigration objectives. How can we help you?
Austin Business Immigration Law Firm
Nanthaveth and Associates offers legal assistance to corporations, immigrant workers, students, investors, and business owners looking to obtain a business visa in the United States.
Whether you are looking to enter the U.S for a brief business trip or for an extended period of time, our attorneys will help you discover the best path to take. For individuals interested in short term travel to the United States for the purpose of business, a B-1/ B-2 visitor visa is available.
Some short-term business activities include contract negotiations, business consultations or conferences set for specific dates. To be eligible, you must meet the following requirements:
The purpose your trip must be for a activities dealing with a legitimate business
You plan on staying for a limited period of time
You have the funds necessary to cover the expenses involved in your trip to the United States
You have a residence outside of the United States, and you do not plan on abandoning that residence
You are otherwise admissible to the United States
For corporations interested in hiring immigrant workers, there are a number of nonimmigrant (temporary) visas available. Depending on the type of workers the corporation will be sponsoring, visa types include but are not limited to an H-1B, H-2A, H-3, O-1 and P-1A. Religious Institutions are also eligible to sponsor workers through the R-1 Religious Worker program.
In addition to temporary work opportunities, there are 140,000 immigrant visas available each year to qualifying workers and their families. Business visas of this variety are offered in 5 preference categories, and they can be differentiated as follows:
First Preference

EB-1

For individuals with extraordinary ability in sciences, arts, education, business or athletics.
Second Preference

EB-2

For individuals who hold advanced degrees in the arts, sciences, or business.
Third Preference

EB-3

For professionals, skilled workers, and other workers.
Fourth Preference

EB-4

For "special immigrants" such as religious workers, employees of U.S foreign service posts, retirees from international organizations, and other classes of aliens.
Fifth Preference

EB-5

For certain business investors.
Additionally, Nanthaveth and Associates has extensive experience in F-1 and M-1 student visas. If you are interested in coming to the United States for the purpose of studying, we can help.
Whatever your business immigration needs, our team of attorneys will find the right solution for you, your corporation, and your family. Schedule a free consultation to talk with us today, and let's see what we can do to help!
L-1A Visas
An L-1A visa is for intracompany transfers for executives and managers. Plainly, that means that this type of visa allows a U.S. employer to transfer an executive or manager from a foreign office to an office in the United States. Likewise, this visa is available to executives and managers who are part of a company that wants to set up an office in the U.S. because one doesn't yet exist.
L-1B Visas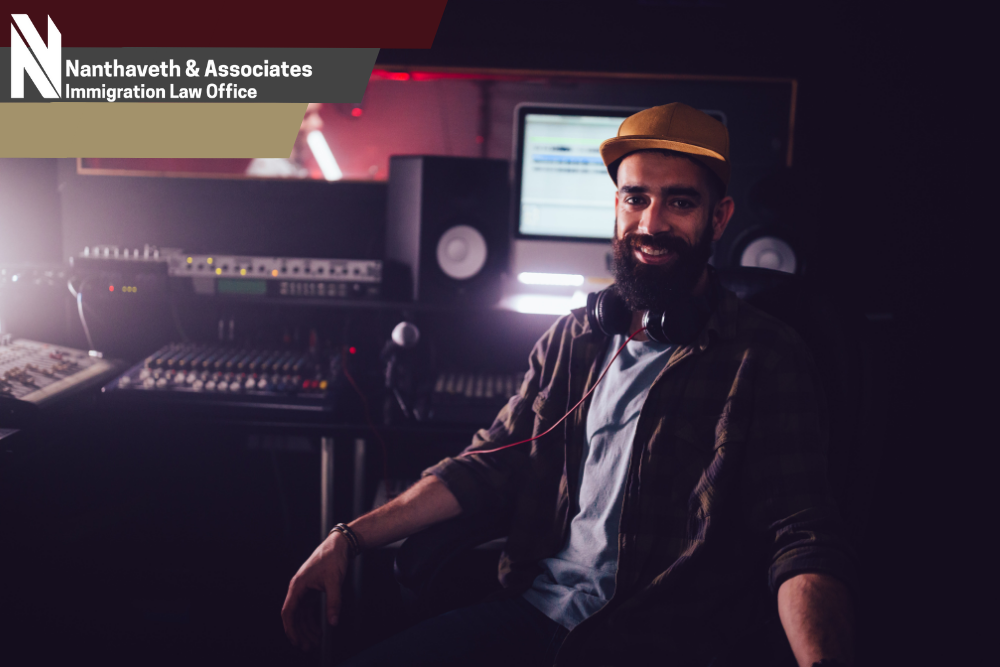 The L-1B visa is a nonimmigrant visa available to professional employees with specialized knowledge who work for a company that has an office – or wants to set up an office – in the United States. It's very similar to the L-1A visa, but it's for employees with specialized knowledge, whereas the L-1A visa is for managers and executives.
O-Visas & P-Visas
If you're an artist or entertainer who wants to come to the United States, you could be eligible for a visa to do so based on your talent. Most artists and entertainers come to the U.S. on an O visa or P visa – and the type that's right for you depends on your situation.
Helpful Business Immigration Links
Artist Visas for the USA and Entertainer Visas for Foreigners
H-4 EAD Removal: What You Need to Know as an H-4 Visa Holder
New Investment Minimums for EB-5 Visas
The Economic Benefits of the H-1B Program
Frequently Asked Questions

11211 Taylor Draper Lane Suite 107
Austin, TX 78759
Tel: (512) 371-9000
Hours: 8:00 AM - 6:00 PM
Payment: all major credit cards, cash, check, money orders, cashiers check