If you're like many people, getting a green card is a necessary step on your path to U.S. citizenship. Often, it's a good idea to work with an Austin immigration attorney through the process that makes you a lawful permanent resident. Here's what you need to know about applying for and receiving a green card.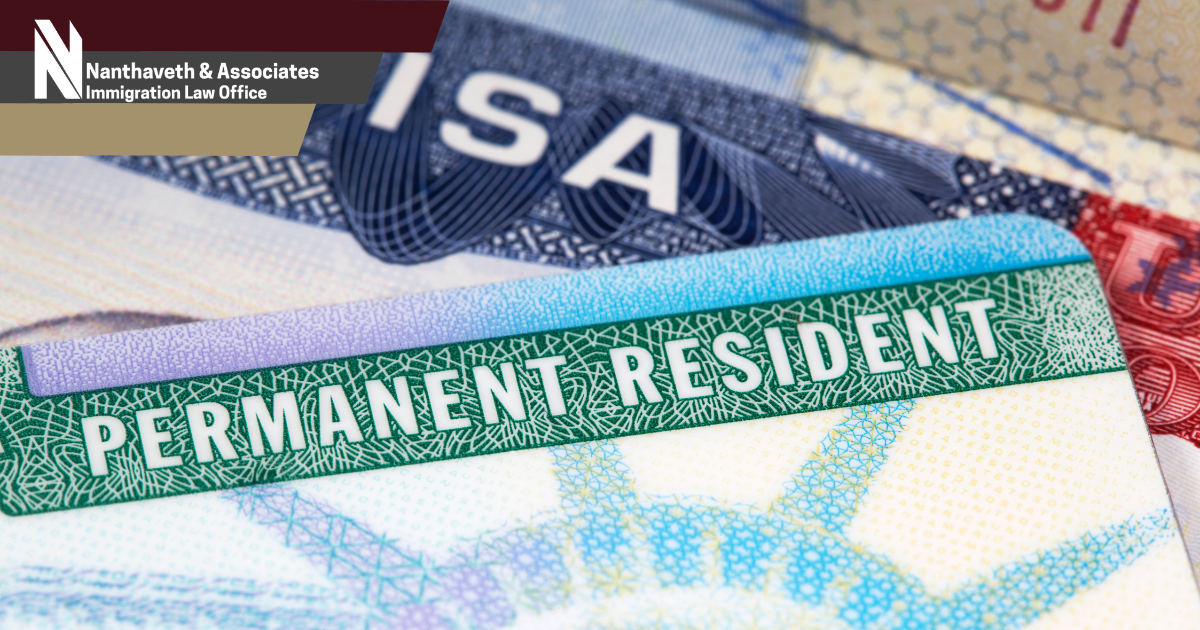 Green Cards in the U.S.: Becoming a Lawful Permanent Resident
A green card – technically called a Form I-551, Lawful Permanent Resident Card – is an identification document that proves you're a lawful permanent resident of the United States.
A lawful permanent resident, or LPR, can live and work anywhere in the U.S. without restrictions.
However, having a green card doesn't allow you some of the rights and responsibilities that come with citizenship. After you've had a green card for 5 years (3 if you're married to a U.S. citizen or a lawful permanent resident), you can apply for citizenship.
Who's Eligible for a Green Card?
Green cards aren't available to everyone. You must meet admissibility criteria to apply, which means you can't have a serious criminal record, you must be a threat to national security, and you must not be (or be at risk of becoming) a "public charge."
If you do meet admissibility criteria, which means you're legally eligible to apply for a green card, you can do so under one of several categories.
Green Card Categories
Your green card application process will depend on several factors, and one of them is the category under which you choose to apply. You can get a green card for:
Family relationships
Employment
Being a refugee or asylee
Falling into a "special immigrant" category
Being the victim of human trafficking, domestic abuse and some other crimes
Other specific categories
Green Cards for Refugees and Asylees
Refugees and asylees can apply for lawful permanent resident status after they've been physically present in the United States for at least a year. If this applies to you, you must:
Be physically present in the U.S. at the time you file
Maintain active refugee or asylee status (meaning that your status hasn't been terminated)
Be admissible to the U.S. for lawful permanent resident status (or eligible for a waiver of inadmissibility or another form of relief)
Green Card FAQ
Many people looking for green card information have the same questions. Check out these frequently asked questions to see if yours appears here – and if it doesn't, or if you need more clarification, please feel free to call us to set up a consultation with an experienced, knowledgeable attorney.
Are Family Members Eligible for Green Cards?
Family members of U.S. citizens and lawful permanent residents are often eligible for their own green cards. However, each person applying must be admissible to the United States.
Green cards aren't automatically granted in all situations, either. They're only granted at the same time the applicant receives his or hers if the family members are:
A spouse
Unmarried children under the age of 21
Some adopted children and stepchildren
Married children are only eligible for green cards if they're related to a U.S. citizen. That means if you're a lawful permanent resident with married children, you must become a U.S. citizen before your kids can apply for a green card based on their relationship with you.
Related Article: Learn How To Get A Green Card
Can a Lawyer File Form I-485 for an Immigrant?
Your immigration attorney can file a Form I-485, Application to Register Permanent Residence or Adjust Status, on your behalf. She can even fill it out for you – and that's a huge weight off your shoulders. The Form I-485 can be confusing, and it helps to know that an experienced professional has completed it.
Your attorney will file your Form I-485 with the appropriate USCIS department. Where you file this form depends on your eligibility category. For example, if you're filing as the spouse of a U.S. citizen, you'll need to send your petition to Chicago. If you're filing because you're in the United States on a U-based nonimmigrant visa, you'll have to send your forms to Vermont (if you lived outside Texas, you could have a different filing location).
What is a Notario?
Many people meet someone billing him- or herself as a notario. It's very important that you know notaries are not attorneys – but they present themselves as being qualified to offer legal advice or immigration services. These people often victimize those who wish to immigrate to the U.S. or adjust their immigration status.
Often, people hire a notario because they believe he or she will help them through the immigration process. Unfortunately, though, notarios often miss deadlines, file incorrect or incomplete forms, or even file false claims on immigration documents. These people can cost you your opportunity to become a green card holder – and you should avoid them at all costs. If someone approaches you and says that he or she is a notario, do not engage that person's services.
How Long Does it Take to Get a Green Card Approved?
The time it takes for USCIS to approve a green card petition depends on several factors, but on average, you'll wait between 7 months and 3 years. Some applications go through faster than others do, whether that's due to USCIS's caseload or the location from which you filed your petition. For example, it's often faster to get a marriage-related green card if you're living in the United States when you file.
One thing's always for certain, though: Mistakes on your paperwork can translate to months of back-and-forth with USCIS. For many people, it makes far more sense to hire an Austin immigration attorney than it does to fill out and file paperwork without legal guidance.
The USCIS Timeline for Lawful Permanent Residency Applications
In order to process your green card application, USCIS follows several steps. Typically, the timeline looks like this:
You file your application.
You receive a receipt of your application within 2 to 3 weeks after filing. If something was wrong with your application, USCIS may send you a Notice of Action that rejects your application. Additionally, the agency might ask for more information; they do that by sending a Request for Evidence. If either of these things happen, you'll face serious delays on your petition – and that's why many people choose to work with an immigration attorney rather than filling out the forms themselves. Nearly 9 percent of these applications are rejected.
You receive an appointment notice for biometrics within 3 to 5 weeks after filing. Your notice will come in the mail, and it'll contain your biometrics appointment date, as well as the time and location of your appointment. Usually, you'll have to go to the nearest USCIS Application Support Center.
You attend your biometrics appointment. This usually happens within 5 to 8 weeks of filing your application. The appointment notice will tell you what to bring to your appointment. Usually, you'll need some type of government-issued photo identification. (USCIS can accept passports or national photo IDs issued by your home country, a driver's license, a military ID or a state-issued ID card.) Your biometrics appointment should only last about 30 minutes. During that time, USCIS will collect your fingerprints, take your photo and have you create a digital signature.
You receive your Employment Authorization Document card, if you applied for one, approximately 12 to 16 weeks after you file. Many people call the EAD card a "work permit." If you also applied for a travel document, it should come within this time frame, as well. Often, if you apply for both, the EAD and advance parole travel document are combined into one card.
You receive your notice of interview in the mail between 4 and 10 months of filing your application. The notice will say when and where you're supposed to show up for your interview. Interviews are a normal part of the process – but not everyone needs to attend one. The type of immigration status you're under can have some effect on whether USCIS needs to interview you.
You go to your immigration interview. The interview will most likely last fewer than 30 minutes. You should bring a complete copy of your application, as well as copies of documents you submitted to USCIS. If you have an advance parole document or EAD, bring those, too. You should also bring your passport. The USCIS official interviewing you will go over your Form I-485 and ask you questions.
You receive your permanent residence. It can take between 7 and 33 months to receive your permanent residence in the U.S. Sometimes, USCIS grants people permanent residence at the end of an interview – and if that happens in your case, or if USCIS grants you permanent residence after your interview, the government will mail you your green card. If USCIS denies you a green card, the agency will mail you a notice that explains why it denied your petition. If your petition is denied, you may want to speak to an attorney.
Can the U.S. Government Deny a Green Card?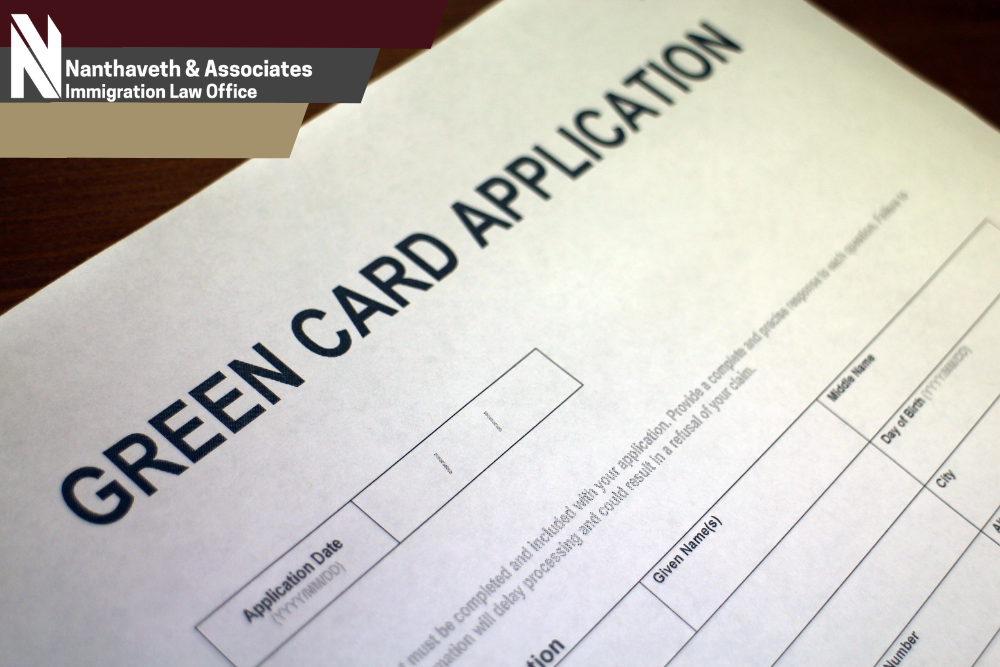 The U.S. government can deny your application for a green card. That can happen for many reasons, such as a failure to meet certain requirements. For example, USCIS can deny your green card application if:
The agency does not believe your relationship to your family member is legitimate (such as when you're married to a U.S. citizen or lawful permanent resident)
USCIS discovered that you have a criminal history that prevents you from being eligible for a green card
You violated the terms of your prior immigration status, like entering the country illegally or overstaying your visa without fixing the issue
You don't have enough evidence to support your claims, such as when you're in the U.S. on a visa based on extraordinary achievement or outstanding research
There are many other reasons USCIS might deny you a green card, too. But if you receive a denial, don't lose hope – call an Austin immigration attorney who can evaluate your case and help you figure out what to do next. In some cases, you can appeal USCIS's decision.
Related: Can You Get a Green Card With a Criminal Conviction?
What Happens After You Get a Green Card?
After you get your green card, you are legally authorized to live and work in the United States. Remember, though, that you must renew your green card every 10 years.
Related: Learn How to Renew Your Green Card: The Complete Guide
Green Card Marriage: The Ultimate Guide to Residency Through Marriage
Understanding Green Card Marriage
Can the U.S. Government Deny Your Green Card if You Can't Afford Healthcare?
SAME-SEX MARRIAGE GREEN CARDS & IMMIGRATION BENEFITS
You might be wondering whether the United States government recognizes same-sex marriage for green cards and other immigration benefits. Fortunately, it does. Here's what you need to know about same-sex marriage green cards and other immigration benefits available to same-sex couples.
HOW TO REMOVE CONDITIONS ON YOUR GREEN CARD
Conditional permanent residents are people who are lawful permanent residents of the U.S. and must meet certain obligations before the USCIS will issue them a permanent green card. But who is a conditional resident, what are the conditions, and what happens if someone fails to remove the conditions from a green card? This guide explains.
What Happens if You Get Divorced After Getting a Green Card?
A U.S. green card gives you permission to live and work anywhere in the United States. However, there are a few things that may affect your lawful permanent resident status, and divorce is one of them.
Do You Need to Talk to a Lawyer About Getting a Green Card?
If you need to speak with an attorney about getting your lawful permanent residency in the U.S., or if you've experienced any issues while trying to get a green card, call us right away. We can help you every step of the way.
Frequently Asked Questions

11211 Taylor Draper Lane Suite 107
Austin, TX 78759
Tel: (512) 371-9000
Hours: 8:00 AM - 6:00 PM
Payment: all major credit cards, cash, check, money orders, cashiers check