Can the U.S. Government Deny Your Green Card if You Can't Afford Healthcare?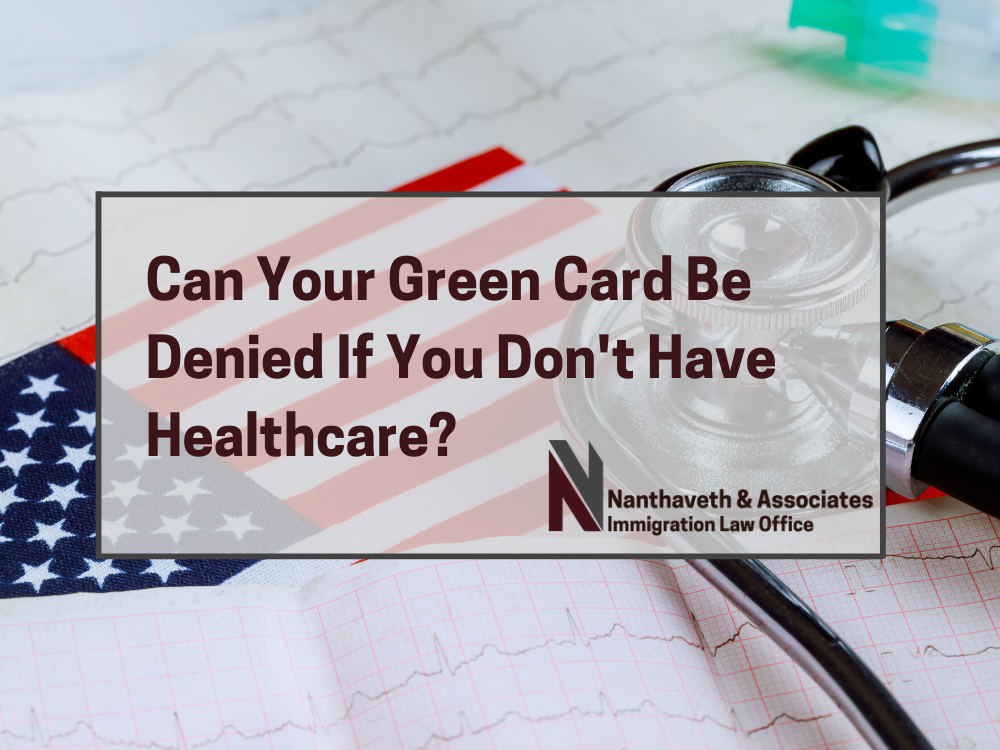 The U.S. government can deny visas and green cards for many reasons, but is healthcare one of them?
Healthcare in the U.S. is notoriously expensive – and as of November 3, 2019, the government planned to deny lawful immigrants visas based on their ability to pay for medical care. The proclamation, issued by the current presidential administration, declared that if a person is unable to prove that he or she can afford healthcare, either by purchasing insurance or paying for it out of pocket.
The order, however, was blocked by several federal judges.
The new rule wouldn't affect people who are already in the U.S. on a valid visa, nor would it affect people who are applying for a green card to get lawful permanent resident status, but it would certainly affect anyone who comes to the U.S. under most types of visitor visas. (It wouldn't affect asylees, refugees or children, though.)
The proclamation says that immigrants will be barred from entering the country unless they will be covered by health insurance within 30 days of entering or that they have enough financial resources to cover their own medical costs. Immigrants can buy insurance from a private company or get it through their employers – and it can be short-term or catastrophic coverage – but without insurance or proof of funds, the government wanted to deny people visas.
So what about green cards?
Related: How to get a green card in the U.S.
Green Cards, Healthcare and Consular Processing
If you apply for a green card while you're abroad, you have to go through a consulate or U.S. embassy. This is known as consular processing, and you must provide several types of documentation to the National Visa Center. Some of the documents you'll have to provide include financial information, such as a Form I-864, which is an Affidavit of Support. When someone signs an Affidavit of Support, he or she is agreeing to provide financial support to you and any of your dependents if it becomes necessary – and that can include healthcare. If you or the dependents immigrating with you end up using certain federal, state or local means-tested public benefits, the agency providing the benefit can demand that your sponsor repay all associated costs.
Other Changes
Earlier in 2019, the presidential administration made huge changes to regulations that would deny green cards to some immigrants. However, the government's proposed changes were blocked by a series of federal judges – and they didn't apply to healthcare. They applied to other types of benefits, such as nutrition assistance.
Related: The Public Charge Rule blocked by three district courts
Do You Need to Talk to an Attorney About Your Green Card and Healthcare?
The best way to find out whether there are restrictions on your ability to immigrate to the U.S. or to apply for a green card is to talk to an immigration attorney who keeps up with the most recent developments in the law. We may be able to help you, so call us to schedule your consultation today.
Schedule a FREE Consultation Or Call (512) 371-9000
---
About Nanthaveth & Associates:
Nanthaveth & Associates, PLLC is a trusted immigration law firm located in Austin, Texas. Immigration law experts at Nanthaveth and Associates are prepared to provide legal counsel for businesses, families and individuals in the areas of green cards, adjustment of status, work visas and investor visa applications, family-sponsored immigration, employer compliance, self-petitions, permanent residence, naturalization, waivers, appeals, foreign adoptions, and more.
For Austin, TX immigration help call Nanthaveth & Associates at 512.371.9000.