Legal Immigration Services to Help My Family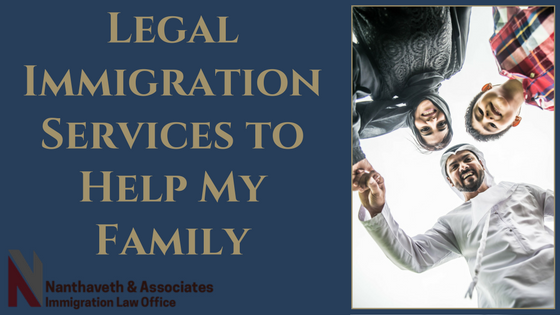 Elements of immigration law in the United States pertain to reuniting family members of citizens or permanent residents. Consulting with reputable and experienced legal immigration services can ease the complicated process, protect your rights, and eliminate surprises.
Whether you are a citizen or permanent resident of the United States, helping family members join you in the United States can be time-consuming and complicated. The best approach is to secure legal immigration services from an experienced immigration law firm to facilitate the documentation and meet timeline requirements.
There are many ways in which a citizen or legal permanent resident can petition for bringing family members to the United States, according to the U.S. Department of State Bureau of Consular Affairs. None of the applications are simple, but the procedure is easier when working with an experienced immigration lawyer.
Categories of Family Immigration Visas
There are two broad categories of family immigration visa. These are:
Immediate Relative Immigrant Visas apply to close or immediate relatives of United States citizens. These are not limited by quota. The relatives include Spouses (IR-1), unmarried children under 21 years of age (IR-2), and the parent(s) of U.S. citizens over 21 years old.
Family Preference Immigrant Visas are divided into a prioritized list of eligible family members of citizens and, in some cases, legal residents. These categories are limited in number and prioritized in order of preference. Preferences are:

F1: Single sons and daughters of U.S. Citizens and their offspring younger than 21.
F2: Spouses and single children under 21 of Legal Permanent Residents (green card holders.)
F3: Married sons and daughters of U.S. Citizens and their children.
F4: Married brothers and sisters of U.S. Citizens and their minor children.
It is important to note that neither U.S. Citizens or Legal Permanent Residents are eligible to sponsor grandchildren, nieces, nephews, in-laws, or cousins.
Quotas for Limited Family-Based Visas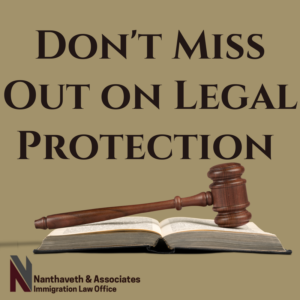 Since the number of Limited Family-Based Visa is fixed, a waiting period will likely occur once the quota is fulfilled. Applications are prioritized by the date of submission which then becomes the applicant "priority date." Sometimes priority dates may not be reached for years due to the number of applications in the pipeline.
Establishing the earliest possible priority date is an excellent reason for allowing legal immigration services to be managed by an experienced immigration law firm.
First Step in Visa Application
The very first step in securing a visa for any family member is to file an I-130, a Petition for an Alien Relative, with the Department of Homeland Security and the U.S. Citizenship and Immigration Services (USCIS).  The U.S. citizen or Legal Permanent Resident must have a legal residence in the United States and be 18-years-old or more. The exception is that the sponsor must be over 21 years to apply on behalf of a foreign parent or sibling.
Second Step
Once the qualified priority date is reached and you do not have a legal representative, the National Visa Center will request the sponsor to complete a Form DS-261 which is the Choice of Address and Agent document. If you already have an immigration lawyer, the DS-261 will not be needed.
During this stage, the applicant sponsor will be advised of the additional fees that may apply.
Legal Protection
Families, once reunited, are sometimes faced with legal problems. Already having a legal immigration service like Nanthaveth and Associates in Austin TX on hand is essential in case any family member should be in trouble. In some situations, the individual's visa may be revoked. Having readily available and competent legal protection can prevent this from happening and minimize potential problems.
Call Nanthaveth and Associates for a free consultation to discuss any immigration-relatedmatters.
Importance of Retaining Expert Legal Immigration Services                    
Reuniting a family is an important mission. Whether you are a United States citizen or a legal resident, the United States government understands the importance of the family unit. However, particularly in recent months, quotas are being challenged, and scrutiny is being enhanced. Working with a qualified legal immigration service can help to make the process smoother and can reunite you with family members sooner and with fewer problems.
Free Consultation: Contact Nanthaveth and Associates, Immigration Lawyers
Immigration Law is complicated and continually changing. For a free consultation regarding the process of bringing close family members to join you in the United States, contact the legal immigration services of Nanthaveth and Associates.
You need advice and support to manage this complicated process. Visit the website of Nanthaveth and Associates legal immigration services and phone for a free consultation at 512.371.9000.
Schedule a FREE Consultation Or Call (512) 371-9000
---
About Nanthaveth & Associates:
Nanthaveth & Associates, PLLC is a trusted immigration law firm located in Austin, Texas. Immigration law experts at Nanthaveth and Associates are prepared to provide legal counsel for businesses, families and individuals in the areas of green cards, adjustment of status, work visas and investor visa applications, family-sponsored immigration, employer compliance, self-petitions, permanent residence, naturalization, waivers, appeals, foreign adoptions, and more.
For Austin, TX immigration help call Nanthaveth & Associates at 512.371.9000.