Visa Options: How to Become a Permanent Resident of the U.S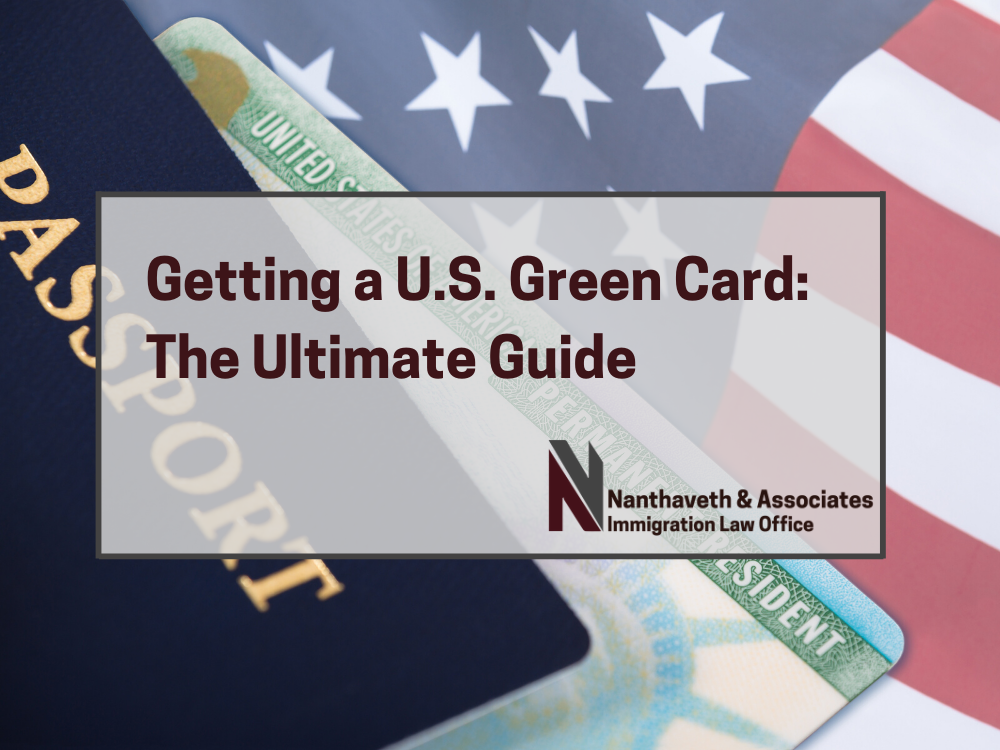 Green card holders or permanent residents of the United States are allowed to live in the country indefinitely, own their own business, work, and even join the military. Though you cannot vote or receive government benefits, you will have the privilege of applying for citizenship after five years. Moreover, you will be protected by the same laws that protect citizens.
If you need to know how to become a permanent resident of the U.S., it's probably a good idea to talk to an Austin immigration lawyer who can explain the process and help you file the right paperwork. In the meantime, this short guide explains how to get residency and what rights and responsibilities come with it.
It can be tough to find immigration information on becoming a permanent resident of the U.S., so for most people, working with an attorney is the best solution. These are the steps you need to take:
Determine whether you're eligible for residency
File an immigration petition
Go to a biometrics appointment
Participate in an interview
Receive a decision on your application
Are You Eligible for Permanent Residency?
Not everyone is eligible to become a permanent resident. Generally, you must qualify for residency through:
Family connections
Employment
The green card lottery
Refugee or asylee status
Special conditions
Learn How to get a Green Card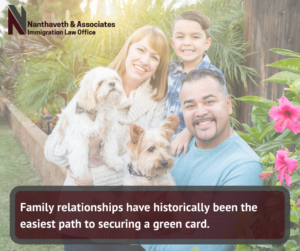 Family Relationships
Having a family member who is a U.S. citizen or legal permanent resident sponsor you has historically been the easiest path to securing a green card. Note that the relative must also prove that they can support you financially at a specified level in case you do not find work immediately.
Citizens may sponsor permanent residency for spouses or children as well as parents or siblings. Permanent residents can sponsor a spouse or children who are not married.
Sponsors are required to complete an I-130 application and an Affidavit of Support to admit a relative for permanent residency. In any case, it is advisable to find an immigration lawyer to help you with the forms. Mistakes and inaccuracies with details can create confusion and postpone issuance of a green card for a considerable time.
Employment Visa Options
Some companies employ foreign nationals who have specific skills and abilities that may not be available otherwise. Such professionals as doctors, scientists, academics, and multinational business executives are people who fall into this category. The sponsoring company might apply for permanent residency on behalf of the candidate.
In other work environments, companies may not be able to find a qualified candidate within the United States who can perform certain duties. In these cases, the company may apply for a labor certification. To be approved, the company must prove by application to the state employment agency that there is no alternative available and that the foreign worker will be paid approximately what a U.S. worker would.
The Green Card Lottery
To allow for a balanced diversity of immigrants, the U.S. Government created a system called the U.S. Green Card Lottery. The lottery gives preference to underrepresented countries that have had fewer immigrants and randomly selects entries who hope to move t
o the United States. The limit has been 50,000 per year. Millions of people enter the lottery, though entry is restricted to those with an equivalent of a high school education and at least two years of employment (during the past five years) in a field that requires two years of training.
The intent of the lottery program requirements is to give hopefuls from nonrestricted countries a chance to live, work and educate in the United States without becoming a burden on society after arrival.
Refugees
Refugees are individuals whose lives and safety may be in jeopardy if they were to return to their native country. The U.S. Government grants asylum in these cases, and the individuals may apply for permanent residency after one full year of residency. People in this situation should find an immigration lawyer to review their rights and opportunities to obtain a green card.
Special Situations & Visa Options
AllLaw.com lists some unique situations in which certain individuals might apply and eventually qualify for permanent residency visa options. Some of these are:
Religious workers
Foreign medical graduates
Former international U.S. Government workers
Retired employees of international organizations
Service people with 12 years duty
Persons declared dependent by a juvenile court
These special situations may require you to find a qualified immigration lawyer with experience to help you to apply for permanent residency.
Pursuing a Green Card

Once you've determined if you're eligible for a green card, here's what you can expect from the process of becoming a Lawful Permanent Resident. Your best course of action is to find an immigration lawyer to discuss the best strategies for you to pursue permanent residency.
Filing Your Immigration Petition
Your attorney can file an application with USCIS for you. You'll have to provide supporting documents, which your lawyer can include with your application.
The Biometrics Appointment
If necessary, you'll be asked to go to a biometrics appointment. Biometrics is data that identifies you, such as fingerprints, a photo and an electronic signature. You'll need to bring your appointment notice (USCIS will mail it to you prior to your appointment), a photo ID, and any other notices you've received from USCIS that show you're applying to become a permanent resident.
Your Immigration Interview
You'll be scheduled for an immigration interview. During the interview, a USCIS officer will swear you in and check your ID. He or she will ask you questions that relate to the information you've provided on forms and ask to see the documents you've brought with you. You may be asked other questions about your background, as well.
Receiving a Decision
You might receive an immediate decision on your application, or the immigration official may need more information. The timeline varies, but you can check your case status online by entering your receipt number here.
Rights and Responsibilities of a Green Card Holder
It is important to note that there are responsibilities that go along with the rights of a being a permanent U.S. resident.
Permanent Resident Rights
When you become a permanent resident of the U.S., you have the right to:
Live in the U.S. permanently, unless you commit an action that makes you removable under immigration law.
Work in the U.S. anywhere you'd like. You don't need a special visa or an employer to sponsor you.
Be protected by all U.S., state and local laws.
Permanent Resident Responsibilities
When you become a permanent resident, your responsibilities include:
Obeying all U.S., state and local laws.
Filing an income tax return and accurately reporting your income to the Internal Revenue Service, as well as state and local tax authorities.
Supporting the democratic form of government.
Registering with the Selective Service, if you're a male between the ages of 18 and 25. 
Do You Need to Talk to a Lawyer About Becoming a Permanent Resident?
Vi Nanthaveth & Associates is a multilingual and experienced immigration law firm whose compassion and expertise have solved many immigration issues in the Austin, TX, area.
If you have questions about becoming a permanent resident of the U.S. for yourself, family, or for foreign employees, call us at 512-792-3720 for a free immigration case review. We'll answer your questions and, if you're eligible certain visa options, we can help you begin the permanent residency process today.
Schedule a FREE Consultation Or Call (512) 371-9000
---
About Nanthaveth & Associates:
Nanthaveth & Associates, PLLC is a trusted immigration law firm located in Austin, Texas. Immigration law experts at Nanthaveth and Associates are prepared to provide legal counsel for businesses, families and individuals in the areas of green cards, adjustment of status, work visas and investor visa applications, family-sponsored immigration, employer compliance, self-petitions, permanent residence, naturalization, waivers, appeals, foreign adoptions, and more.
For Austin, TX immigration help call Nanthaveth & Associates at 512.371.9000.