How to Choose the Best Immigration Lawyer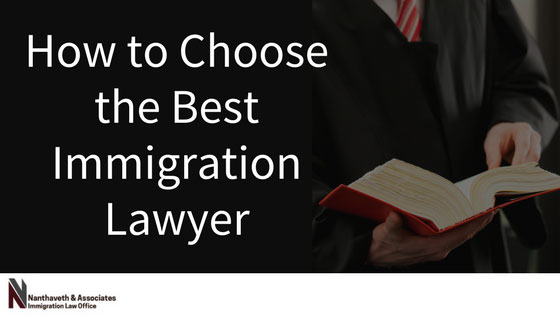 How to Choose the Best Immigration Lawyer
As commentary and rumor swirl about in the news and, on the internet, and in the halls of legislature, the interpretation of actual and current facts about immigration is becoming very challenging. In many places, particularly in Texas, the situation seems to be changing rapidly and individuals should be prepared to defend their rights with an immigration lawyer.
Also, those seeking to enter the United States or are hoping to bring family members or fiancées, professional and experienced legal assistance is essential. Alternatively, if your rights to stay in the country are being challenged, having a ready and prepared immigration lawyer is crucial.
Legal Support is Important
Whether you are hoping to come to the United States for better work opportunities, improved living conditions, for investment, or to be with family, the process can be very complicated. If you are already in the country and wish to remain, the situation may become more challenging. In any case, finding a qualified immigration lawyer is essential to dealing with the complicated procedures to achieve your goals.
Selecting the wrong immigration attorney can negatively affect your ability to enter or remain in the United States.
An experienced and dedicated immigration law firm will support your rights and facilitate legal entry or continued residency. In Austin, TX, and Gonzales, LA, one firm, Nanthaveth and Associates, has a proven history of protecting the legal rights of immigrant and nonimmigrants, helping to secure the appropriate visas, compassionately representing individuals in deportation and removal hearings, assisting with I-9 planning and audits, and more.
Do Your Research
Check internet sites for dedicated immigration attorneys to get a sense of which law firms may be best to handle your situation. Determine if a free phone or in-person consultation is available for a first meeting. These discussions are helpful for you and for the lawyer to determine whether you can work together to solve your problem.
Also, search for online customer feedback and references that may uncover potential weaknesses.
Association ties are also important for identifying the best immigration lawyer. While membership in the American Bar Association is a fundamental requirement to practice law, being a member of the American Immigration Lawyers Association (AILA) is also important in these cases.
Requirements for the Best Immigration Lawyer
Because of the current sensitivities and the apparent toughening of law enforcement of immigration rights and conditions, selecting a dedicated immigration attorney is important.
Here are some important criteria to consider during your search:
Experience and Specialization: Some law firms attempt to practice in many areas of law. The right choice for any immigration or residency-related issue is an immigration attorney who specializes only in matters pertaining to that topic. A dedicated immigration law firm stays current with all laws and events that may affect their clients so that they can advise the proper action at the right time.
Equally important is the immigration lawyer's experience working with the key officials in their area involved in immigration enforcement and judgment to be able to discuss the merits of your situation more easily.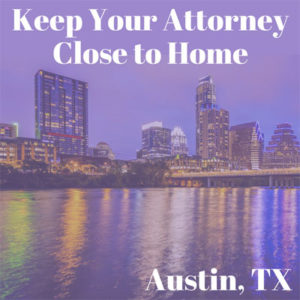 Location: Depending on your situation, having your immigration lawyer located close by can be essential in an emergency. If law enforcement officials should challenge you or someone in your family for any reason, your lawyer may need to be present very quickly to protect your rights.
Referrals and References: Reputations and references are important. Ask others who have used immigration lawyers for similar situations. Determine if the lawyer was:
Compassionate and understanding
Knowledgeable
Sincere
Reliable
Available
Successful in their mission
Communication and the First Meeting
When you meet with an immigration lawyer for the first time, pay special attention to the two-way communication going on. An excellent attorney needs to understand your situation exactly and offer options, time-frames, and costs in detail.
Expect three outcomes from that initial meeting:
Clear communications
Understanding of how to proceed
A personal and respectful relationship
According to one experienced foreign entrepreneur, acquiring a visa may only be the first step. Be aware that other immigration-related issues will inevitably arise during your time in the United States. Having a ready and committed lawyer, available at short notice, can be your greatest asset.
Do Not Bargain Hunt
Costs for help to apply for a visa or for protecting your rights as a resident do vary. The cheapest is not always the best. Moreover, beware that in the United States so-called "notarios"or notaries are not qualified lawyers. Do not hire them for any immigration services.
Schedule a FREE Consultation Or Call (512) 371-9000
---
About Nanthaveth & Associates:

Nanthaveth & Associates, PLLC is a trusted immigration law firm located in Austin, Texas. Immigration law experts at Nanthaveth and Associates are prepared to provide legal counsel for businesses, families and individuals in the areas of green cards, adjustment of status, work visas and investor visa applications, family-sponsored immigration, employer compliance, self-petitions, permanent residence, naturalization, waivers, appeals, foreign adoptions, and more.

For Austin, TX immigration help call Nanthaveth & Associates at 512.371.9000.