Can Undocumented Immigrants Get Legal Status in the United States?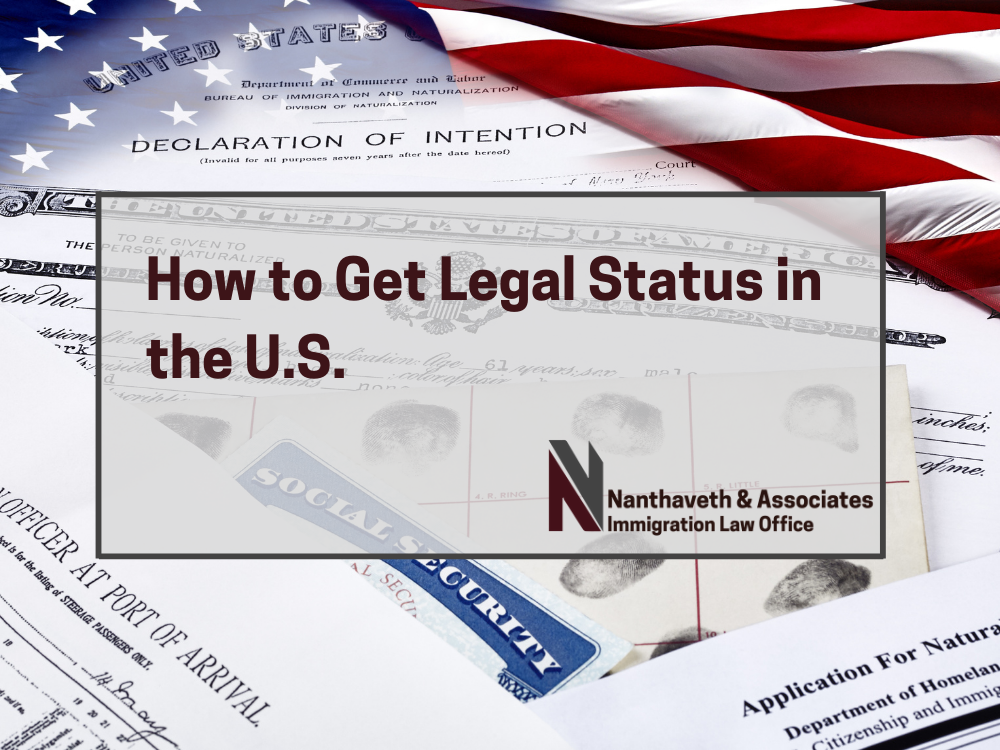 The United States has a very rigid set of immigration laws, and people who enter the country without going through the proper channels are considered undocumented immigrants. Generally, it's illegal to remain in the United States as an undocumented immigrant – but is it possible to become a lawful resident of the U.S. if you're currently in the country unlawfully? Can you be barred from applying for a visa or residency (or even entering the United States), and is there any type of amnesty program?
You may need to get in touch with an Austin immigration attorney – but here's what you need to know.
Fast Facts About Unlawful Immigration
Undocumented immigrants have very limited options for becoming lawful immigrants – at least while in the country unlawfully. Generally speaking, the only way to get lawful immigrant status in the U.S. is to enter legally, through a border crossing and with the appropriate approval from the U.S. government.
For the most part, undocumented immigrants do come into the country legally. In fact, 62 percent of all the undocumented immigrants currently living in the United States arrived with a legal visa and simply failed to leave when the visa expired. Only about 38 percent of the undocumented immigrants living in the U.S. arrived here by illegally crossing the border.
But the bottom line is that if you came to the U.S. unlawfully, you are subject to deportation and, in many cases, a bar to reentry.
Related: 10 Facts About Illegal Immigration
What is a Bar to Reentry?
You can be prevented from returning to the United States if U.S. customs officials discover that you have been in the country unlawfully. That's true even if you have a family here – and regardless of how you entered the country. Whether you crossed the border illegally or overstayed a visa, and even if you started a family and got a job, you can be deported (removed) from the U.S. and told you're not allowed to return.
Bars to reentry can be permanent. However, aliens who were unlawfully present in the U.S. for up to a year and left voluntarily are typically subject to a 3-year bar to reentry. If you were unlawfully present in the U.S. for more than a year, you're subject to a 10-year bar. Permanent bars to reentry are generally reserved for people who were unlawfully present in the U.S. for a year or more, left, and tried to return (or succeeded in returning) unlawfully.
Can Undocumented Immigrants Become Legal Immigrants in the U.S.?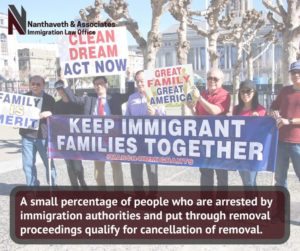 There are only a few ways for an undocumented immigrant to gain legal status. Without question, though, the best way to gain legal immigrant status in the U.S. is to apply through the appropriate channels from your home country.
If you are already in the U.S., there are two types of amnesty you can use: asylum and temporary protected status.
Asylum in the U.S.
Anyone can apply for asylum in the U.S. within one year of arrival or the expiration of an authorized stay. However, you must show that you've been persecuted or that you're in danger of future persecution in your home country based on one of five factors, including your:
Religion
Race
Nationality
Political opinion
Membership in a certain group
You can only qualify for asylum if you apply within a year of your arrival or a year of your visa's expiration. That means if you arrived in the United States (or your visa expired) on January 1 of this year, you must apply for asylum before January 1 of next year.
Temporary Protected Status
You can apply for temporary protected status, or TPS, in the United States if your home country has recently had a natural or environmental disaster, a civil war or another issue that makes it dangerous for you to return. Temporary protected status is only available for 18 months at a time.
Prior Service in the U.S. Armed Forces
Some veterans of the U.S. Armed Forces are eligible to remain in the U.S. even after being found to be unlawfully present in the country. You are only eligible if you enlisted in the U.S. military while you were in the U.S. or a U.S. territory and served in one of these four conflicts:
The Korean War (June 25, 1950 to July 1, 1955)
The Vietnam War (February 28, 1961 to October 15, 1978)
The Persian Gulf War (August 2, 1990 to April 11, 1991)
Operation Enduring Freedom (September 11, 2001 to present)
Can an Undocumented Immigrant Marry a U.S. Citizen to Become a Legal Immigrant?
If you're an undocumented immigrant, you can't simply marry a U.S. citizen or green card holder and become a lawful resident yourself. Unfortunately, the law just doesn't work that way. In fact, you absolutely must come to the United States lawfully if you expect to marry a U.S. citizen and remain in the country. If you entered the U.S. illegally and then married a citizen or green card holder, you most likely cannot adjust your status – and you'll be subject to deportation. Additionally, you'll most likely be barred from reentering the United States for several years.
Related: Understanding Green Card Marriage
Removal Proceedings for Undocumented Immigrants
If you're caught living in the United States without following the proper channels, there's a good chance that you'll be ordered to leave the country – and that you'll be barred from reentering for a certain period of time. However, a small percentage of people who are arrested by immigration authorities and put through removal proceedings qualify for cancellation of removal.
Cancellation of removal may be available to you if you meet these criteria:
You have been physically present in the United States for at least 10 years
You are a person of good moral character
You aren't disqualified due to the commission of a crime or immigration violation, or because you have persecuted others
The condition of qualifying for cancellation of removal – provided that you meet all the criteria listed here – is that you must show that your removal from the United States would create extreme hardship to your spouse, parent or child. Additionally, your spouse, parent or child must be a U.S. citizen or lawful permanent resident. For example, if you're the primary caregiver for an immediate family member (such as a parent or young child) who cannot care for themselves, you may be able to show that it would cause the U.S. citizen or green card holder an extreme hardship if you were to be removed from the country. And although it sounds simple, it's not – U.S. immigration law favors people who follow the appropriate channels to come into the country, and even if your deportation would cause a U.S. citizen or lawful permanent resident a hardship, that doesn't automatically mean you'll get to stay.
What is the Best Way to Get Lawful Immigration Status in the United States?
The best way to get lawful immigration status in the U.S. is to apply through the appropriate channels before your arrival in the country. Naturally, that doesn't apply to cases of asylum, when you need the U.S.'s immediate protection – but in all other cases, your best bet is to apply for a visa from your home country (or another country where you are temporarily located) and wait for approval before coming to the U.S.
Related; Visa Options: How To Become A Permanent Resident
Are You an Undocumented Immigrant Who Needs Help?
If you're currently an undocumented immigrant in the U.S., we may be able to help you. Call our office today to schedule a free consultation with an attorney who's willing to listen to you and help you get on the right track.
Schedule a FREE Consultation Or Call (512) 371-9000
---
About Nanthaveth & Associates:
Nanthaveth & Associates, PLLC is a trusted immigration law firm located in Austin, Texas. Immigration law experts at Nanthaveth and Associates are prepared to provide legal counsel for businesses, families and individuals in the areas of green cards, deportation, adjustment of status, work visas and investor visa applications, family-sponsored immigration, employer compliance, self-petitions, permanent residence, naturalization, waivers, appeals, foreign adoptions, mediation and more.
For Austin, TX immigration help call Nanthaveth & Associates at 512.371.9000.