Can I Sponsor Someone if I Have a Criminal Record?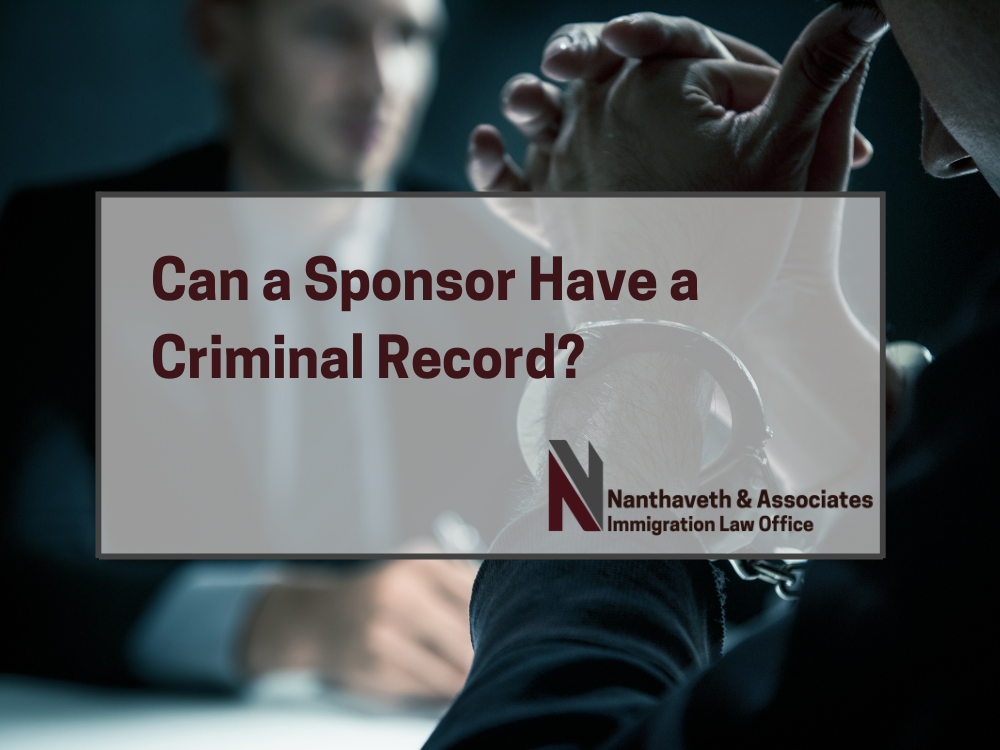 If you want to sponsor your spouse or family member for a green card, you may wonder if your criminal history will prevent your sponsorship. Let's discuss what you need to know.
Will Your History Be Investigated?
Not only does U.S. Citizenship and Immigration Services (USCIS) conduct a background and security check on an intending immigrant, it checks the background of the sponsor as well.
Will a Conviction Disqualify You From Becoming a Sponsor?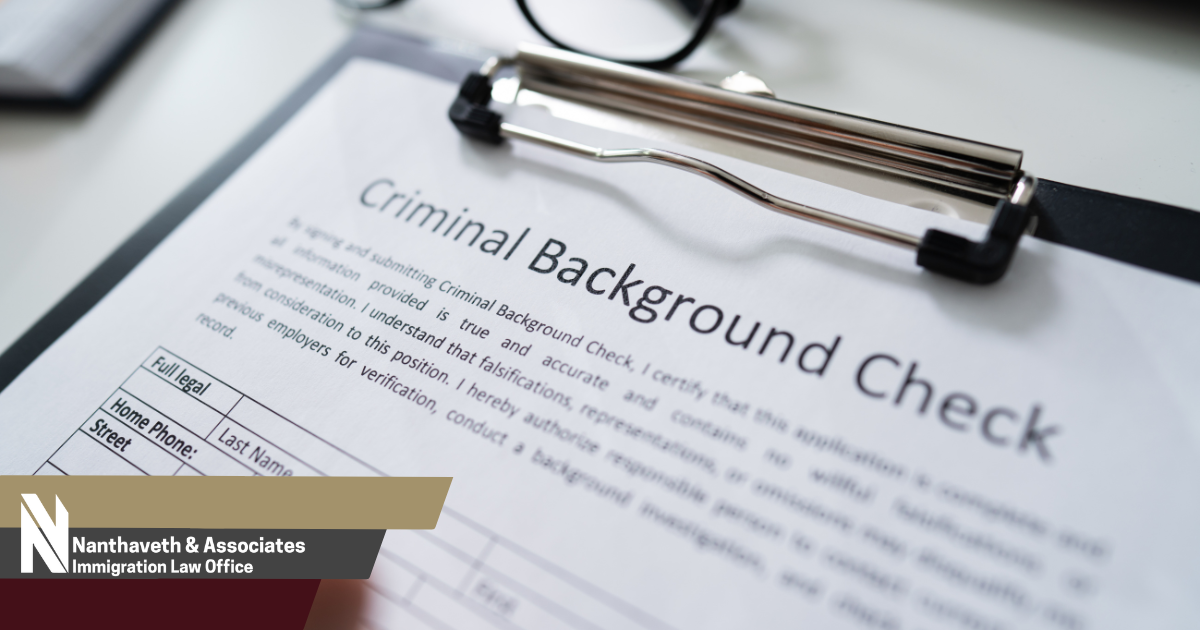 A previous conviction can disqualify you from being able to sponsor someone for a green card, but not all offenses are viewed the same by USCIS. Only certain convictions will automatically bar a U.S. citizen from sponsoring a spouse or relative. Those offenses are ones that are committed against children. Those convictions are:
Kidnapping—unless it's by a parent or a guardian
Using a minor in a sexual performance
Soliciting to engage in prostitution
Soliciting a minor to participate in sexual conduct
Possessing, producing, or distributing child pornography
Video voyeurism
Criminal sexual acts that involve a minor or use of the internet to enable or attempt sexual acts
Any behavior that is by nature a sex offense against a minor
False imprisonment—unless it's by a parent or a guardian
These crimes, collectively referred to as offenses against a minor, are included in the Immigration and Nationality Act (INA)—(more specifically in the Adam Walsh Child Protection and Safety Act of 2006, which is a part of the INA). It's important for you to know that the Adam Walsh Act applies to convictions for equivalent crimes that are committed in foreign countries, too, unless the U.S. citizen didn't receive a fair trial in that country.
If you haven't been convicted of any offenses against a minor, then you aren't automatically barred from petitioning for a green card for your spouse or member of your family.
Can You Show That You've Been Rehabilitated and Be Exempted From the John Walsh Act?
You may attempt to get an exemption from the John Walsh Act by showing that you've been rehabilitated from your past crimes and do not pose a threat to the safety of the person whom you're trying to sponsor. You must prove this to the Department of Homeland Security (DHS) beyond a reasonable doubt. It's solely up to DHS to decide whether or not to make this exception in your case, and you cannot appeal its decision. To help prove that you have been reformed, you'll need to furnish this government department with evidence that includes:
Documents showing that you've successfully completed rehabilitation or participated in community organizations
Certificates of completion for therapy programs or counseling classes
Medical records supplied by psychiatrists or psychologists
If you are in this situation, you should reach out to an experienced immigration attorney who can establish a plan that's tailored to help you meet your objectives.
Can You Still Sponsor Someone for a Green Card if You Have Convictions That Aren't Offenses Against a Minor?
If you don't have convictions for offenses against a minor, but you have still been convicted before, you may be able to sponsor your spouse or relative for a green card. USCIS, however, may still seek more information about any prior convictions you have in order to determine if it will approve your petition, and it may disclose those findings to the intending immigrant. When determining if your petition will be approved, USCIS may consider if you've been rehabilitated, the extremity of your crime (a misdemeanor or a felony, for example), and how long ago you committed the crime.
What if You've Only Been Arrested and Not Convicted? Can You Still Sponsor Someone?
An arrest on your record can be a subjective occurrence, and may not be an ultimate determination of guilt. Still, although you may not have been convicted of a crime, USCIS will evaluate your arrest record to decide if you qualify to sponsor someone for a green card.
What Actually Happens During a Background Check?
When USCIS performs a background check, it can gather information that includes fingerprints, photos, and a signature—known as biometrics. DHS indicates that U.S. citizen sponsors can be included in the collection of biometric information. USCIS submits biometric information to the Federal Bureau of Investigation (FBI) so that it can perform a complete criminal background check.
If the fingerprints provided are rejected by the FBI's Criminal Justice Information Services (CJIS) Division because of poor image quality, USCIS may request that the FBI perform what is referred to as a "name check." In this instance, the bureau searches its systems for an appearance of your name. USCIS also conducts additional criminal background and security checks, depending on the nature of the circumstances.
Do You Need to Talk to an Immigration Lawyer In Austin?
If you're thinking about hiring an immigration lawyer in Austin, we may be able to help you. Call our office now to schedule your free consultation with an immigration lawyer in Austin who can give you the answers you need.
Schedule a FREE Consultation Or Call (512) 371-9000
---
About Nanthaveth & Associates:
Nanthaveth & Associates, PLLC is a trusted immigration law firm located in Austin, Texas. Immigration law experts at Nanthaveth and Associates are prepared to provide legal counsel for businesses, families and individuals in the areas of green cards, adjustment of status, work visas and investor visa applications, family-sponsored immigration, employer compliance, self-petitions, permanent residence, naturalization, waivers, appeals, foreign adoptions, and more.
For Austin, TX immigration help call Nanthaveth & Associates at 512.371.9000.