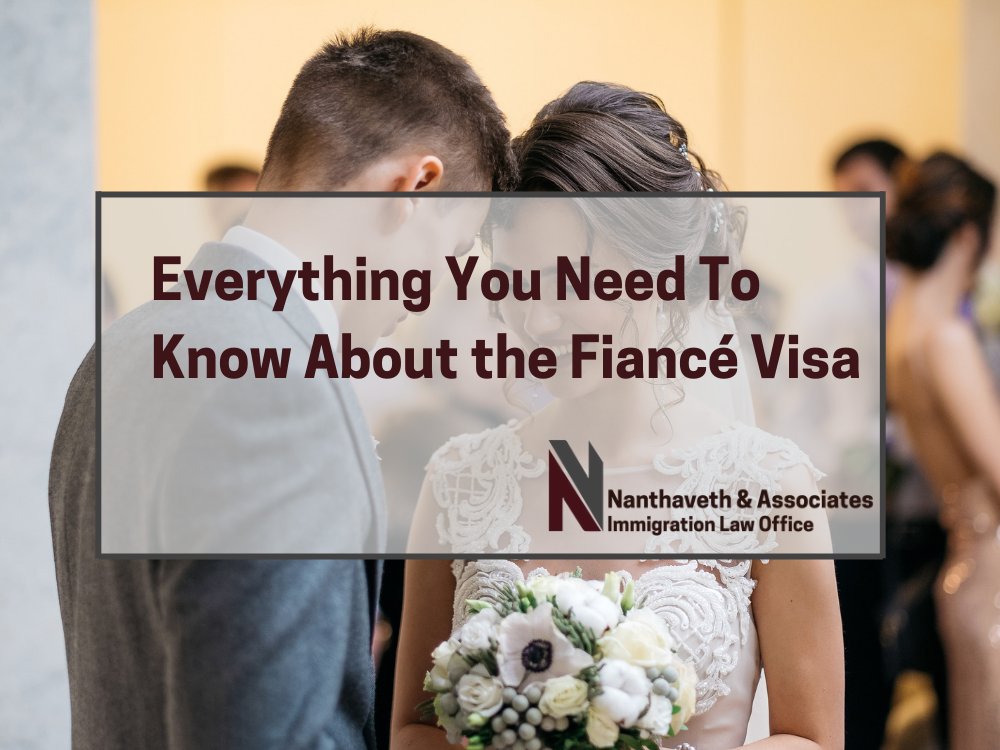 U.S. citizens who want to bring a foreign fiancé to the country in order to get married can often apply for a K-1 visa. Your fiancé must meet eligibility requirements, and you must get married within 90 days of his or her arrival – and then he or she can apply for lawful permanent resident status. Many people choose to work with an Austin family immigration lawyer to make the process simpler.
Here's how it works.
K-1 Visas for Fiancés of U.S. Citizens
Your fiancé can't apply for a K-1 visa on his or her own. Instead, you must apply – and you'll be your fiancé's sponsor. These are the requirements you must both meet:
You must be a U.S. citizen
You and your fiancé have to intend to get married within 90 days of his or her arrival in the U.S.
You both have to be legally free to marry, which means you're of age and your previous marriages have been lawfully terminated by divorce, annulment or death
You must have met each other in person at least once within the past 2 years, although waivers are available if meeting in person would violate "strict and long-established customs" of your fiancé's culture or social practice, or if it would cause you extreme hardship
What Happens After You Apply to Sponsor Your Fiancé?
If U.S. Citizenship and Immigration Services approves your petition to sponsor your fiancé to come to the U.S., he or she can apply for a K-1 nonimmigrant visa. Usually, that's available through the U.S. Embassy or consulate in your fiancé's home country.
When your fiancé is approved, he or she can come to the U.S. within 6 months. Then, a Customs and Border Protection officer will choose whether to admit your fiancé to the U.S. upon his or her arrival, based on the usual immigration criteria.
When your fiancé arrives, you have 90 days to marry.
Can Your Fiancé Apply for a Green Card?
Your fiancé can't apply for a green card until you're officially married. You and your spouse will typically be required to appear for an interview, and the official you meet with will attempt to ensure that you're not involved in a fraudulent marriage with the purpose of gaining citizenship benefits for your spouse.
Can Your Fiancé Work on a K-1 Nonimmigrant Visa?
Your fiancé can apply for work authorization as soon as he or she is admitted to the U.S., or he or she can wait until applying for a green card. On a K-1 visa, work is only authorized for 90 days after entry in the U.S., but with a green card (which he or she can get after your marriage), it's authorized for a year and can be extended.
Do You Need to Talk to an Austin Immigration Lawyer About a Fiancé Visa?
Many people find it helpful to work with an Austin immigration attorney when sponsoring a fiancé to come to the U.S. Because there are several steps to the process, and because it can be fairly complicated, working with a lawyer may be the right choice for you, too. Schedule your free consultation with an experienced immigration attorney in Austin today.
Schedule a FREE Consultation Or Call (512) 371-9000
---
About Nanthaveth & Associates:
Nanthaveth & Associates, PLLC is a trusted immigration law firm located in Austin, Texas. Immigration law experts at Nanthaveth and Associates are prepared to provide legal counsel for businesses, families and individuals in the areas of green cards, deportation, adjustment of status, work visas and investor visa applications, family-sponsored immigration, employer compliance, self-petitions, permanent residence, naturalization, waivers, appeals, foreign adoptions, mediation and more.
For Austin, TX immigration help call Nanthaveth & Associates at 512.371.9000.