Supreme Court Allows DHS to Implement its Public Charge Rule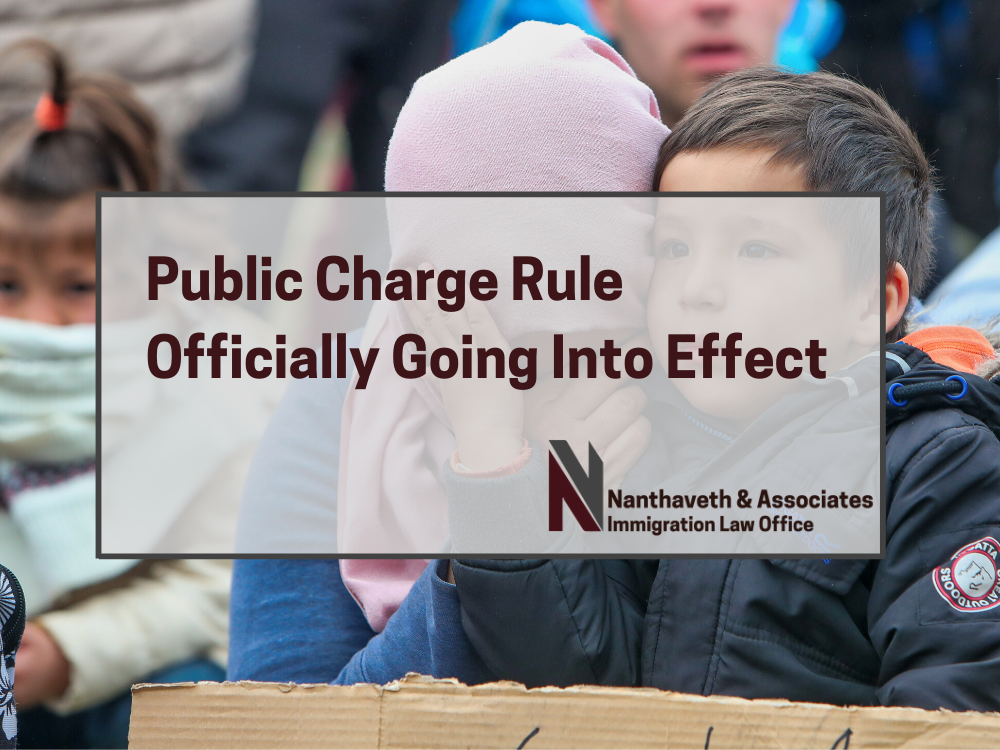 The U.S. Supreme Court has granted the Department of Homeland Security a stay on an injunction that prevented it from enacting its highly restrictive Public Charge Rule on immigrants. DHS can now implement the rule nationwide (with the exception of Illinois), which will have a tremendous effect on legal immigration to the United States.
The Public Charge Rule: What You Need to Know
DHS published a rule that governs the Immigration and Nationality Act's section on public charges, and U.S. Customs and Immigration Enforcement will enact the rule nationwide on February 24, 2020. The definition of a "public charge" is now a person who is a "noncitizen who receives or is likely to receive one or more of the specified public benefit for more than 12 months in the aggregate within any 36-month period." The public benefits include:
Any federal, state, local or tribal cash assistance for income maintenance, such as Supplemental Social Security Income (SSI), Temporary Assistance for Needy Families (TANF), or federal, state or local cash benefits programs.
Supplemental Nutrition Assistance Program (SNAP)
Section 8 Housing Assistance
Section 9 Project-Based Rental Assistance
Medicaid (with a few exceptions)
Public housing under Section 9 of the U.S. Housing Act of 1937
Why the New Public Charge Rule Poses a Threat to Lawful Immigration
In the past, an affidavit of support helped USCIS determine whether someone was likely to become a public charge. However, under the new rule, USCIS can decide whether someone is likely to become a public charge at any time in the future by weighing circumstances such as an alien's:
Age
Health
Family status
Education and skills
Assets, resources and financial status
The rule could result in higher denial rates of adjustment of status applications. Because it leaves determinations up to individual adjudicators' discretion, many critics believe it will lead to inconsistent and unpredictable decision-making.
How the New Public Charge Rule Will Affect the Immigration Processes in Place
Because the rule is now so much more restrictive than it has been in the past, applicants will have to prepare and submit Form I-944, Declaration of Self-Sufficiency, with adjustment filings. Annually, the USCIS will need to review hundreds of thousands of these forms, which is likely to create an even deeper backlog than the agency is now battling.
Other Consequences of the New Public Charge Rule
Sadly, a recent study by the Urban Institute showed that about 14 percent of adults in immigrant families choose not to receive public benefits when they need them because they feared it would jeopardize their green card eligibility. Under the new rule, it's likely that many more will refuse benefits – creating unprecedented levels of extreme poverty in immigrant communities. Likewise, the rule will probably deter people from seeking medical assistance and meeting other basic needs, even if the types of benefits a person needs won't affect his or her immigration status.
Do You Need Immigration Help?
If you're considering a move to the U.S. or adjusting your status, you may want to talk to an Austin immigration attorney. Contact us today to schedule a consultation with someone who understands what you're going through and how current immigration law applies to your situation – we can help you.
Schedule a FREE Consultation Or Call (512) 371-9000
---
About Nanthaveth & Associates:
Nanthaveth & Associates, PLLC is a trusted immigration law firm located in Austin, Texas. Immigration law experts at Nanthaveth and Associates are prepared to provide legal counsel for businesses, families and individuals in the areas of green cards, adjustment of status, work visas and investor visa applications, family-sponsored immigration, employer compliance, self-petitions, permanent residence, naturalization, waivers, appeals, foreign adoptions, and more.
For Austin, TX immigration help call Nanthaveth & Associates at 512.371.9000.