Public Charge Rule Blocked By 3 District Courts Ahead of Implementation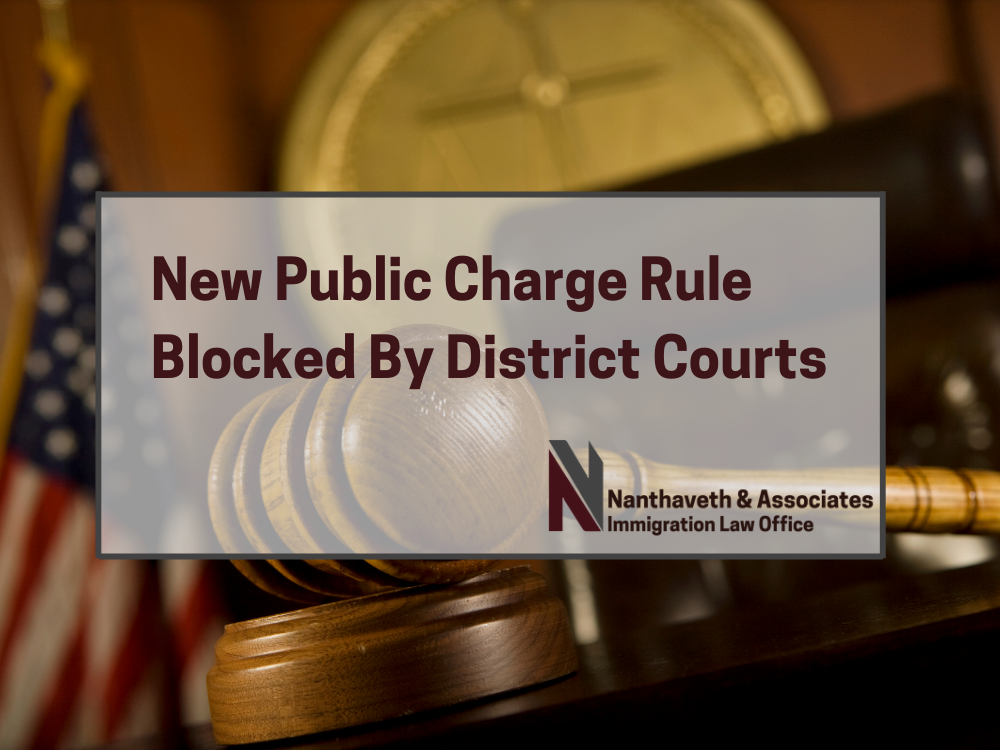 On October 11th, judges in the U.S. District Courts for the Southern District of New York, Northern District of California and Eastern District of Washington all blocked the new public charge rule set to go into place on October 15th in an injunction.
Public charge is defined as an "individual who is likely to become primarily dependent on the government for subsistence, as demonstrated by either the receipt of public cash assistance for income maintenance or institutionalization for long-term care at government expense" by the U.S. Citizenship and Immigration Services.
Public charge was already a considering factor in an application for permanent residency or a "green card", but the Trump Administration's new public charge rule would broaden the programs that could disqualify many green card applicants. The new rule would now include programs such as Medicaid, food stamps, housing vouchers and others as well as allow caseworkers to consider the applicant's education, knowledge of English and health when granting or denying extensions of stay or changes in status.
Lower-income immigrants were at risk of denial with the new public charge rule. Judge George Daniels of the U.S. District Court in Manhattan claimed in his ruling that the new public charge rule "is simply a new agency policy of exclusion in search of a justification."
Nanthaveth & Associates, PLLC is a trusted immigration law firm located in Austin, Texas. Immigration law experts at Nanthaveth and Associates are prepared to provide legal counsel for businesses, families and individuals in the areas of green cards, adjustment of status, work visas, family-sponsored immigration, permanent residence, naturalization and more.
For Austin, TX immigration help call Nanthaveth & Associates at 512.371.9000 or schedule a free consultation.